Wim de Bruin announced as member of Judging Panel – NKBA Awards 2023
January 2023
Owner and Principal Designer of AVÉORA Design Studio, Wim de Bruin, has been announced as a member of the 2023 NKBA Awards Judging Panel. Wim is looking forward to working with the other panel members to determine winners of the awards which cover a broad range of categories.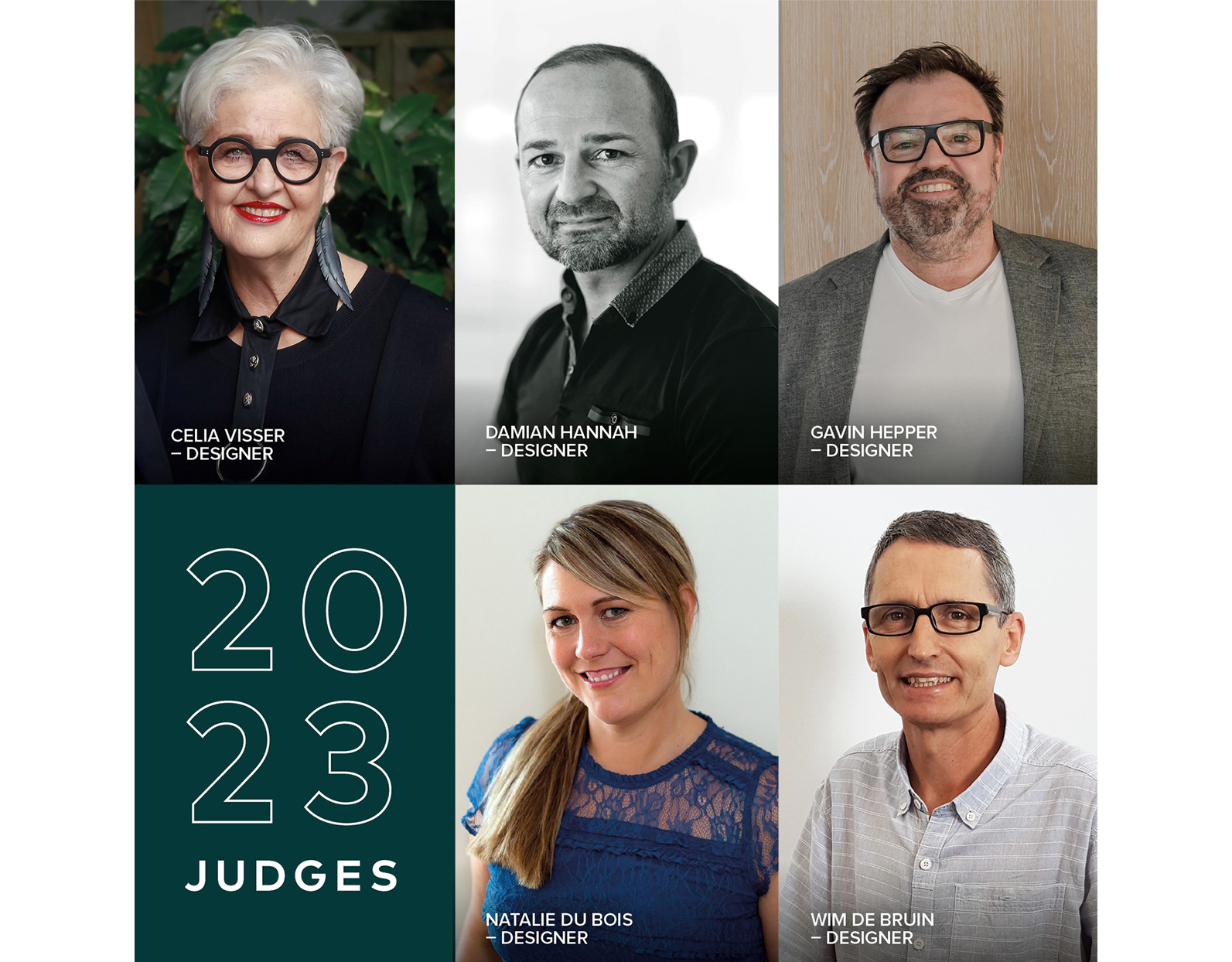 Release of Miele Dialog Oven – Kouzina Appliances
May 2021
The launch of the Miele Dialog Oven at Kouzina Appliances was a curious event… Think placing fish inside a huge capsule of ice and cooking it inside the oven without the ice melting! The Dialog Oven is not just a new oven but a new cooking technology. The oven is heavily researched and allows many disparate food items to be cooked together for the same period of time, yet they are all cooked to their optimum level. It's so revolutionary that Miele have made their company chef available for personalised, in-home training for those who sign up for the first limited shipment of Dialog Ovens. Definitely worth checking out the Dialog Oven on display in the AVÉORA kitchen at Kouzina Appliances.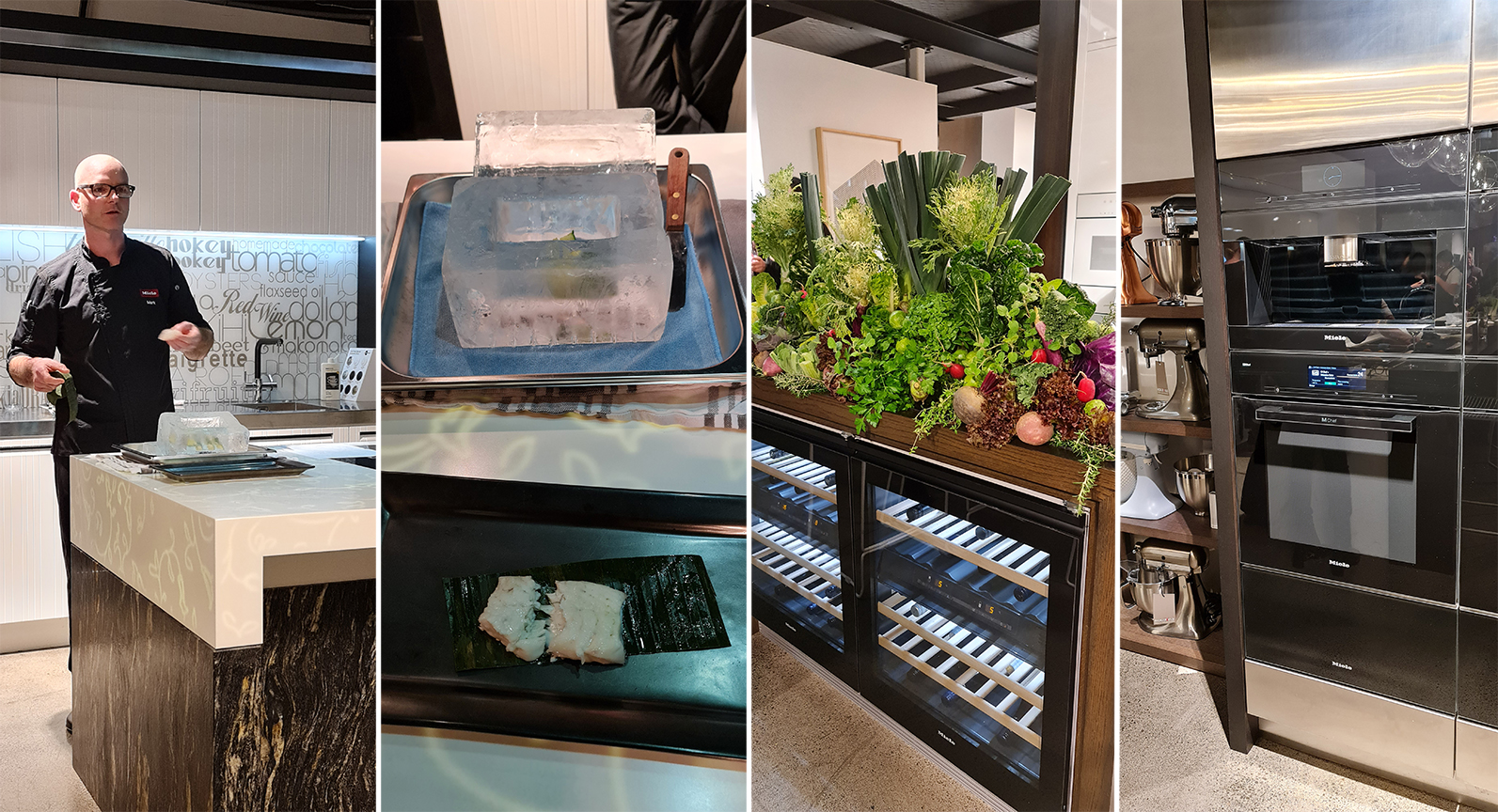 HOMELAND with Peter Gordon and Fisher & Paykel
May 2021
Awesome evening 'team-cooking' with our group, brought together by Fisher & Paykel at HOMELAND. If you haven't heard of HOMELAND before then it's definitely worth checking out this brainchild of world renown chef, Peter Gordon and his partner Alaister. An awesome facility which is fully kitted out with Fisher & Paykel appliances and designed to give everyone a hands-on cooking opportunity, learning something new alongside old and new friends. HOMELAND focus solely on New Zealand sourced food and we have to say the Chatham Island pāua and Northland hangi pork belly were amazing. Our own efforts were slightly less photogenic, but our team had a lot of fun creating it together. HOMELAND offer a range of cooking school options and some great opportunities for specific communities who can benefit from a day learning to cook something new. For more information or to book see: homelandnz.com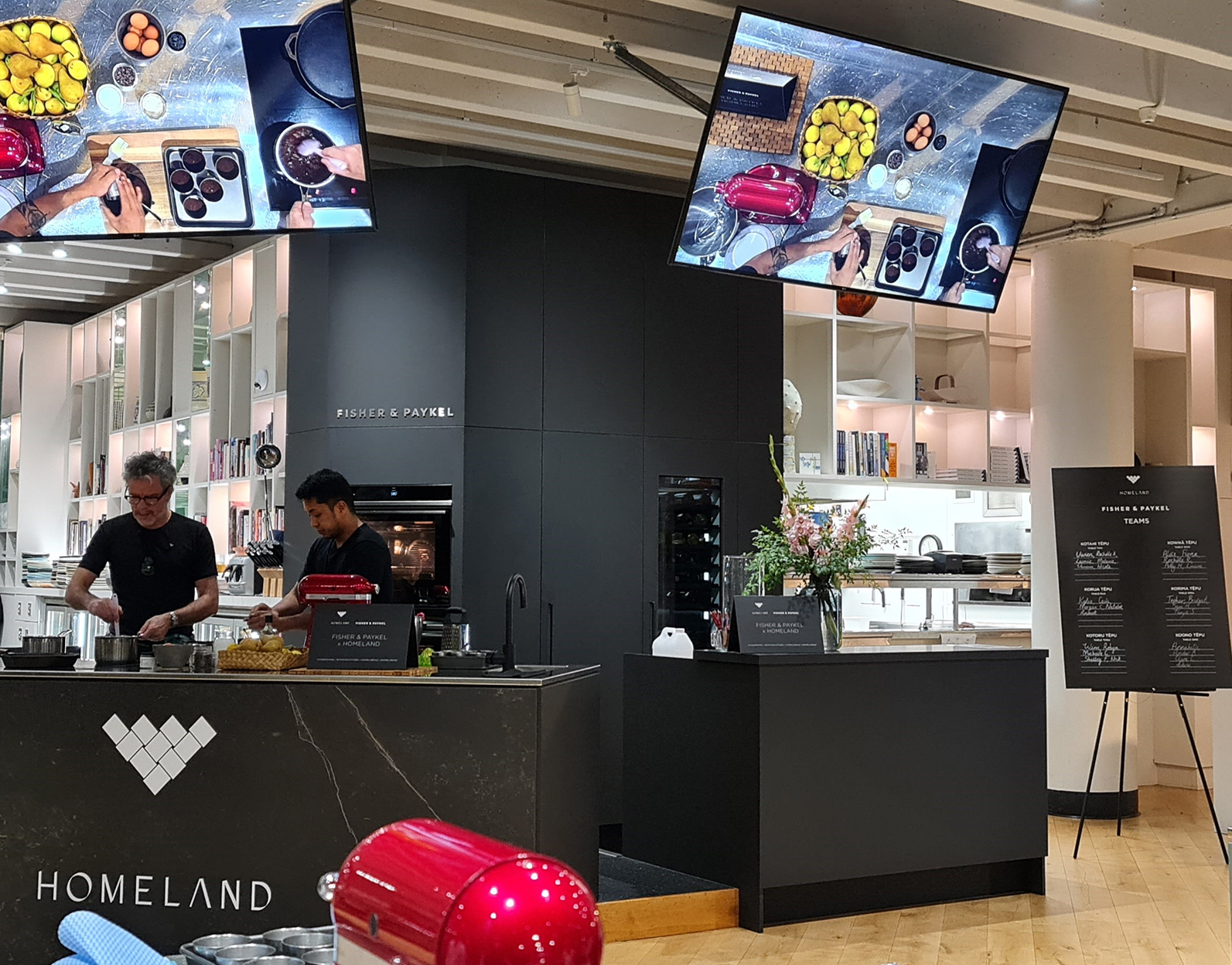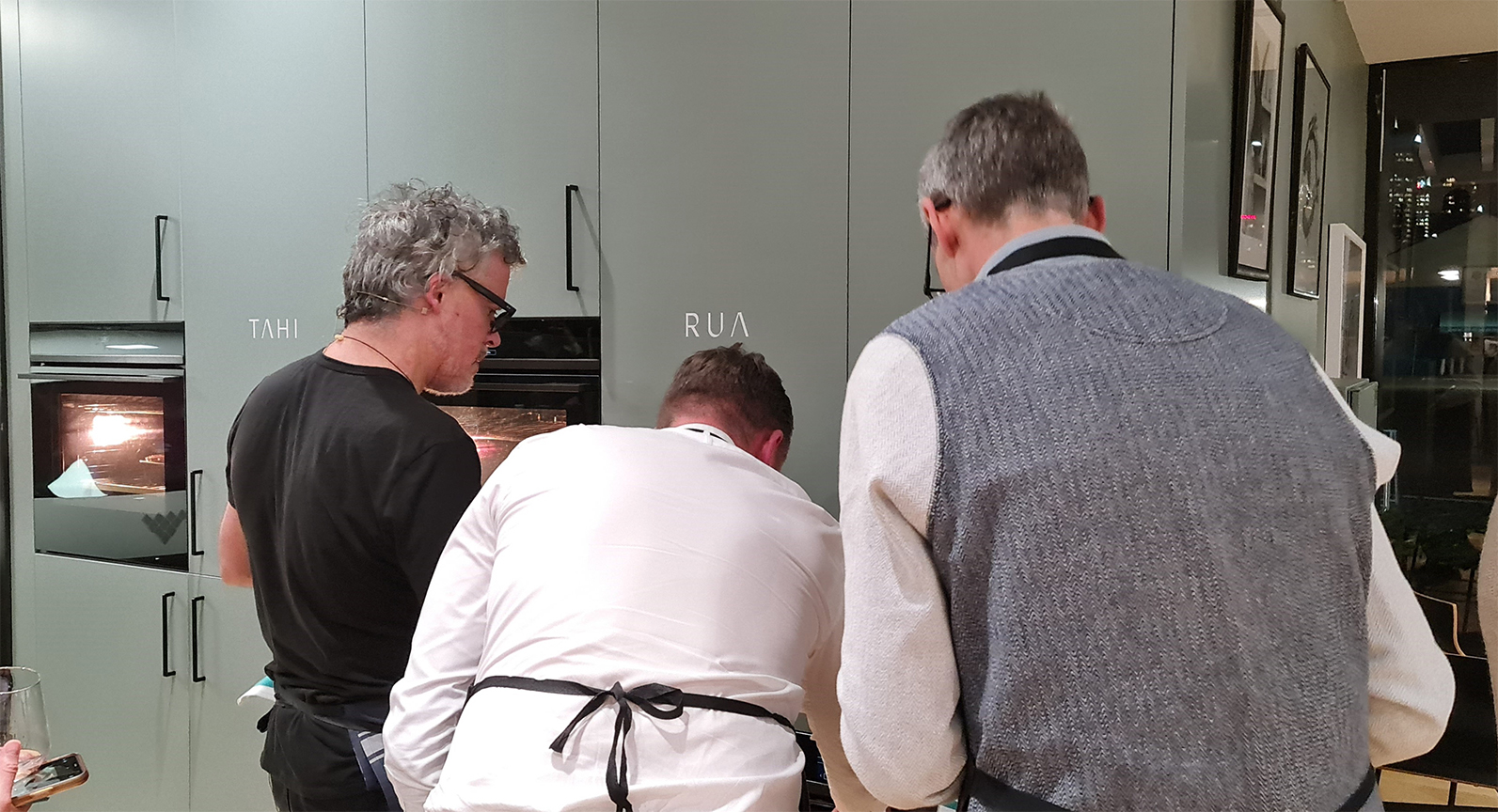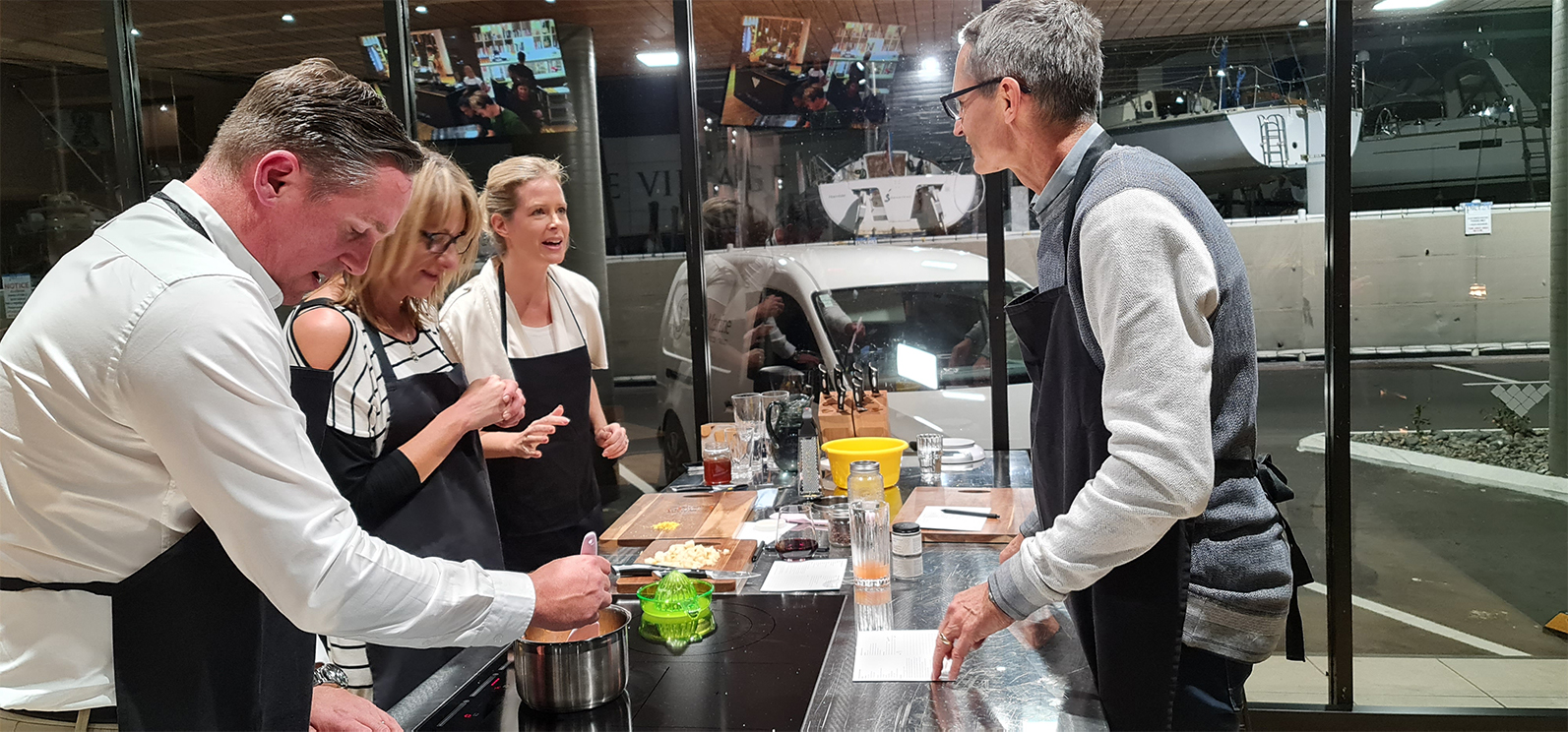 AVÉORA Kitchen for My Food Bag Founder
September 2020
Co-founders of My Food Bag, Cecilia and James Robinson recently put their home on the market. Cecilia had this to say about their kitchen by AVÉORA:
"I'm a bit obsessed about kitchens and we spent a lot of time figuring out what we wanted so it would be a lot more user-friendly….The bright white kitchen made by AVÉORA Design Studio in Parnell, now has lots of storage space, engineered stone bench tops and sub-way tiles"
NZ Herald-Homes We Love, Saturday 5 September 2020
(Photo:NBR)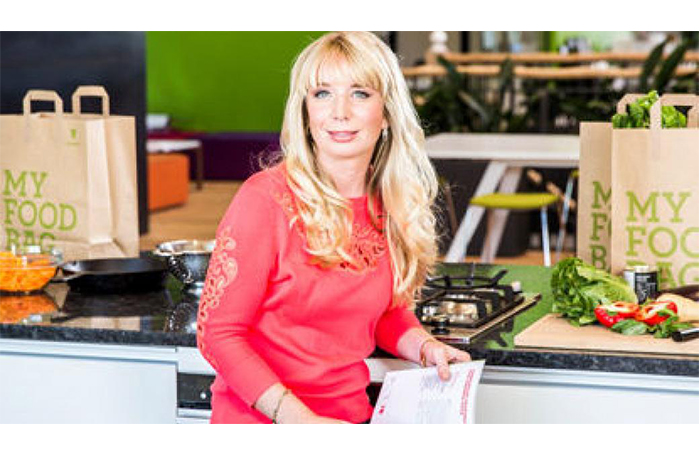 ARCHIPRO 'Project of the Month' Features AVÉORA
April 2020
AVÉORA cabinetry features extensively in Archipro's latest 'Project of the Month'. AVÉORA designed and supplied all cabinetry including both the indoor and outdoor kitchens, scullery, coffee station, bar, lounge cabinets, media room cabinetry, bathroom vanities, bedroom furniture, wardrobes, office and laundry cabinetry for the Three Kings Project
For more detailed cabinetry-specific photographs see 'Pukenui Paradise' on the Portfolio page of this AVÉORA website. We are pleased to have been associated with this landmark Far North project.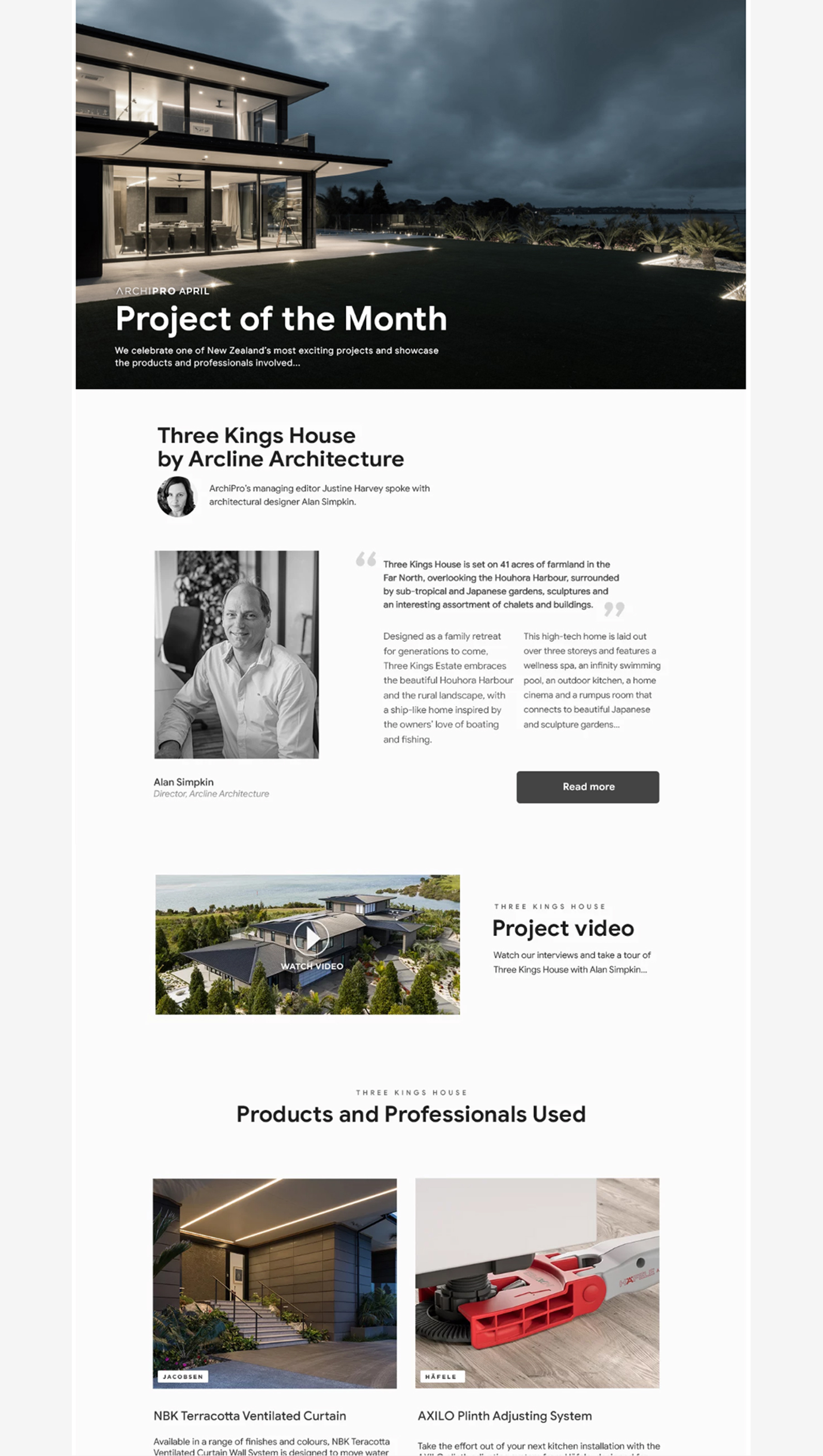 Australian Icon Maggie Beer in AVÉORA Kitchen
October 2019
We were thrilled to observe Australian culinary icon, Maggie Beer, working in the AVÉORA kitchens at Kouzina this month. Maggie is widely recognised as a farmer, food producer, food writer, television presenter and Australian Masterchef guest judge. Maggie and team were elbow deep in the AVEROA kitchens, creating delights for Kouzina's guests for the evening. When interviewed by Mark Bateson of Miele Australia-NZ, Maggie shared her most recent drive to improve the quality and choice of food for elderly in resthomes. To know more about this great entrepreneur and her cause see the links below. Thanks Kouzina for reminding us again of the value of excellent food and great company!
http://maggiebeer-images.s3.amazonaws.com/2017/10/24/00/32/12/835/maggie_bio_short_2017_pr.pdf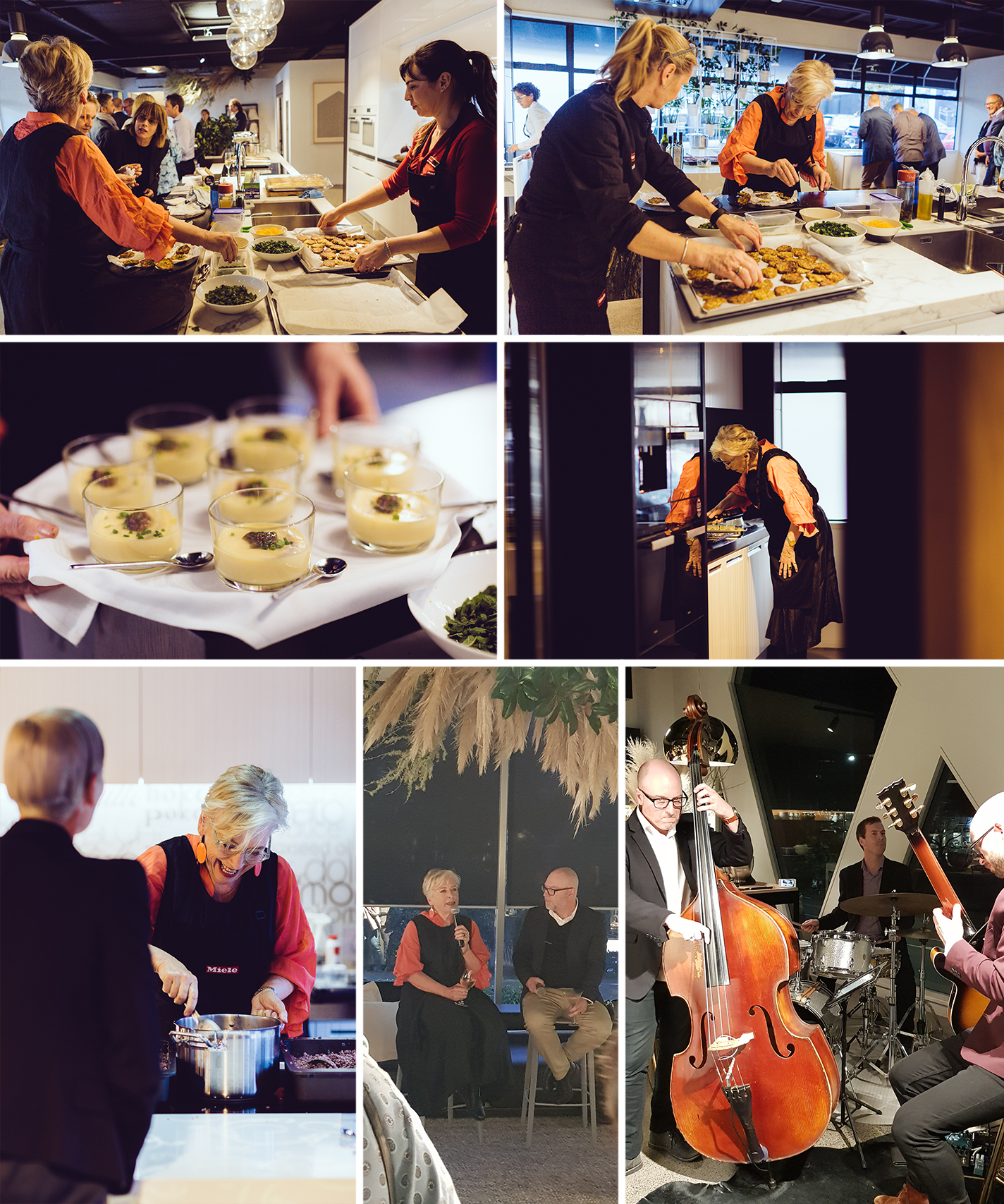 Congratulations to our sister company, Designerscope – Red Dot Laureate 2019!
March 2019
AVÉORA is sharing the great news. The AXILO™ Plinth Adjustment System has just been awarded the Red Dot Award: Product Design. The genesis of this product was Wim's desire to make kitchen installation a safer, faster and more comfortable process. Wim, Robyn and recent industrial design graduate, Roseanne de Bruin (believe it or not- not a relative!) worked together in a spin-off company (Designerscope Ltd) for some years conducting R&D and working to protect, then commercialise the related IP. The AXILO™ Plinth Adjustment System is now exclusively, globally licenced to Häfele International, who are also thrilled with this recognition from the Red Dot Awards panel.
The Red Dot Award: Product Design is one of the world's largest design competitions. In 2019, designers and manufacturers from 55 countries entered more than 5,500 products in the competition. The international jury comprises experienced experts from different disciplines and has been convening for more than 60 years in order to select the year's best designs. During an adjudication process that spans several days, they try out the products, discuss them and ultimately reach a well-founded decision regarding the design quality of the entries. The Red Dot laureates will receive their Red Dot Design: Product awards in Essen, Germany in July this year.
MIELE LAUNDRY SHOWCASE OPENING- KOUZINA APPLIANCES
October 2018
Miele recently hosted a soiree for architects and designers at Kouzina to celebrate the completion of its new laundry showcase. AVÉORA was proud to have designed the boutique laundry space to inspire clients. Guests viewed the fit-out with its fresh architectural feel and enjoyed canapes prepared in the AVÉORA working kitchen, recently upgraded with Miele's new range of cooking appliances.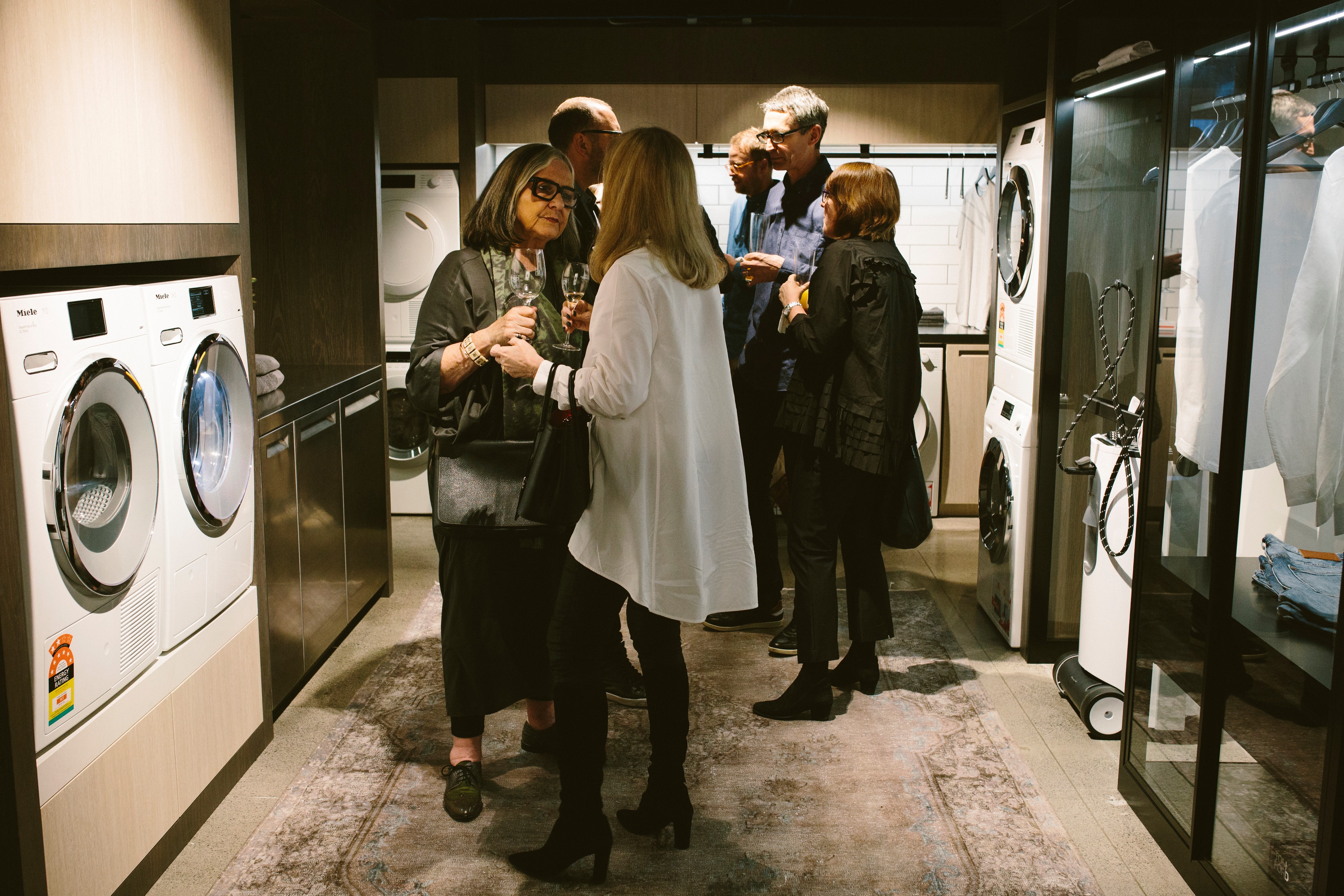 ARCHIPRO Meet, Greet and Eat Showcase Gala 2018
March 2018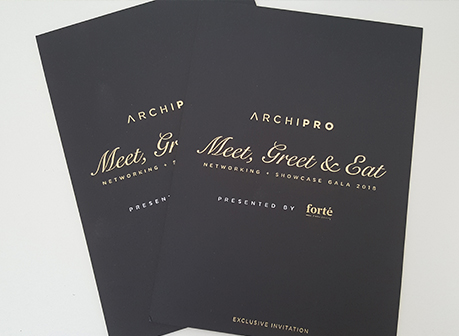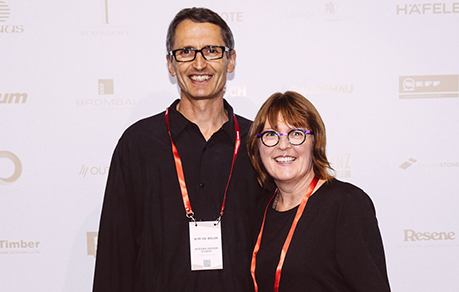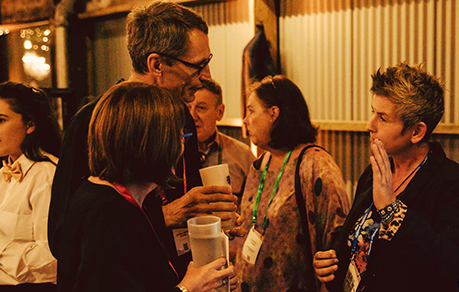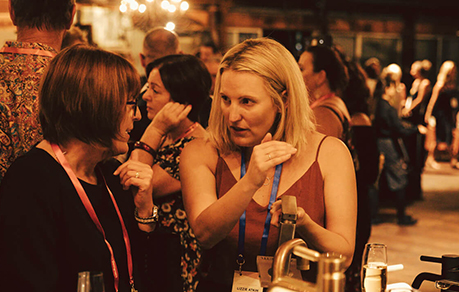 NKBA 2017 AWARD WINNING ENTRY
August 2017
AVÉORA was pleased to be named among the winners at the 2017 NKBA Awards held in Sydney, Australia. Take a closer look at our award winning entry – See 'Fast Forward' in our Portfolio section.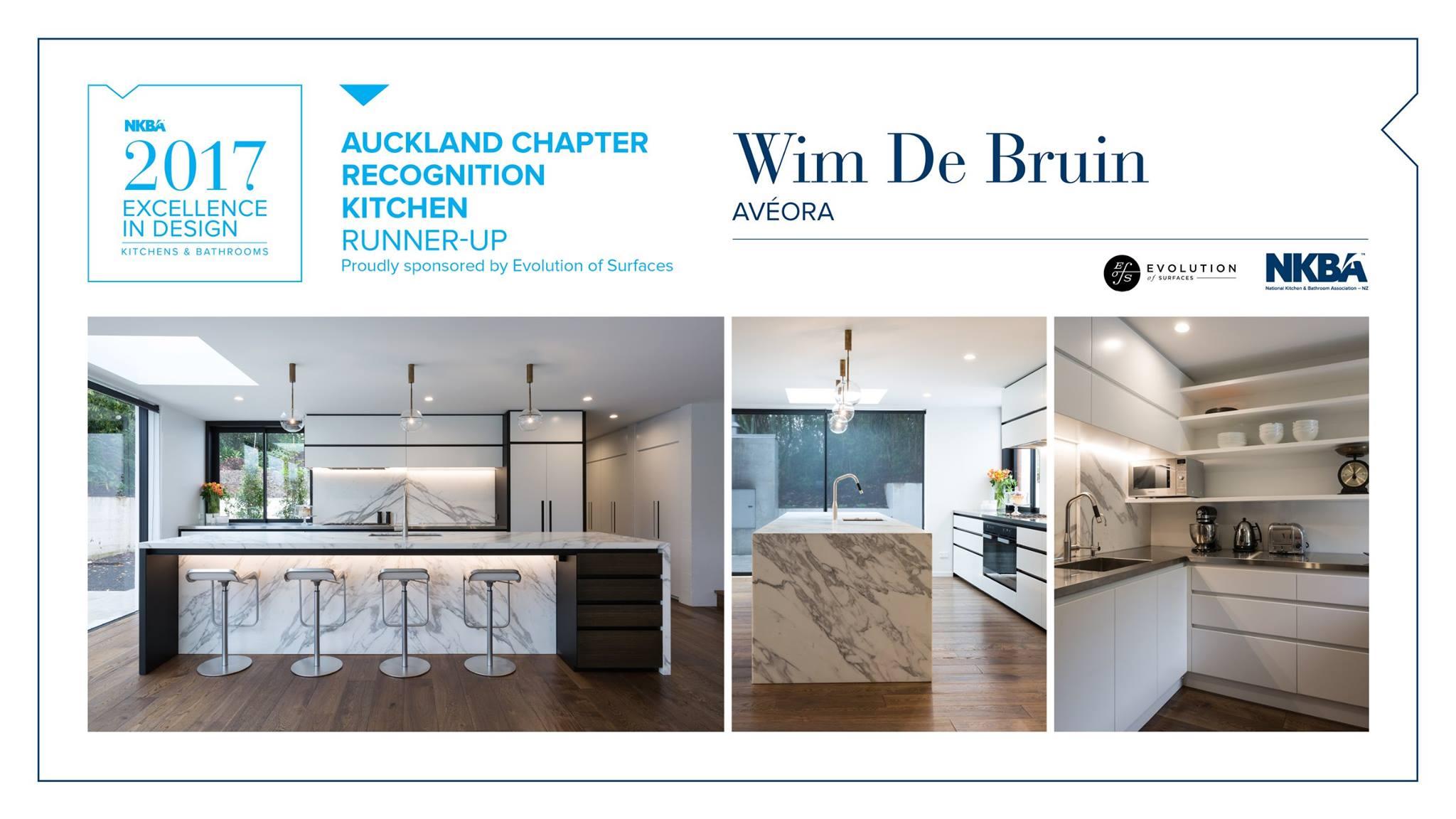 Interzum International Trade Show
May 2017
This year we headed to Interzum in Cologne with even greater enthusiasm than usual… the AXILO™ Cabinet Levelling System was being launched by Häfele International. AXILO™ was designed by AVÉORA Director, Wim de Bruin and patented and commercialised in another of our companies- Designerscope Ltd. See the AXILO™ video below to see what we are so excited about!
AXILO™ Cabinet Levelling System will be available globally later this year through Häfele.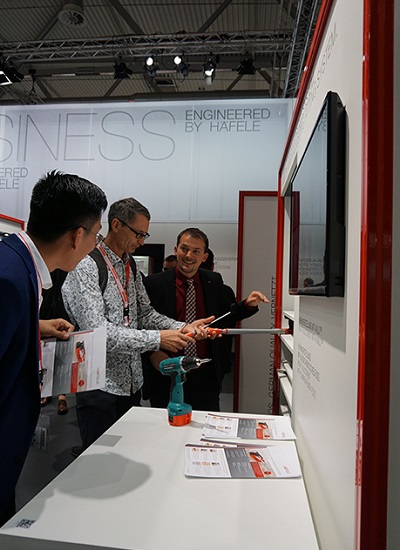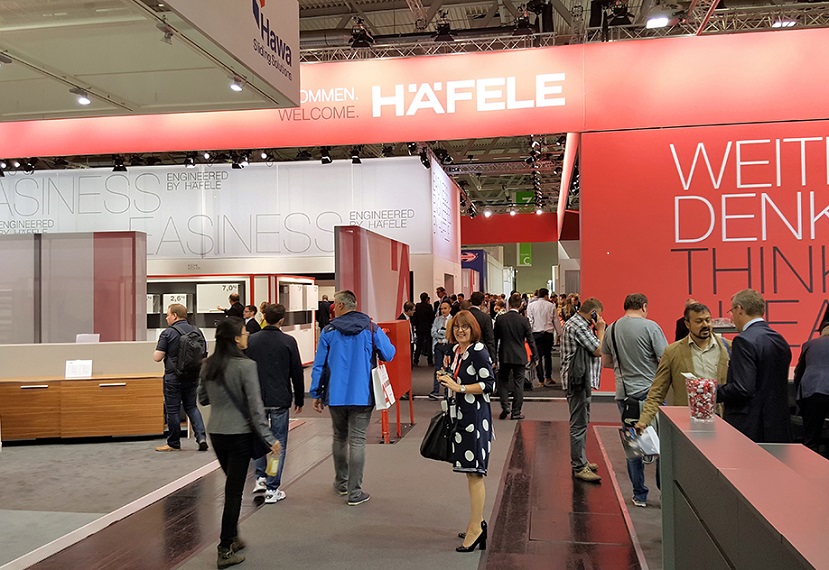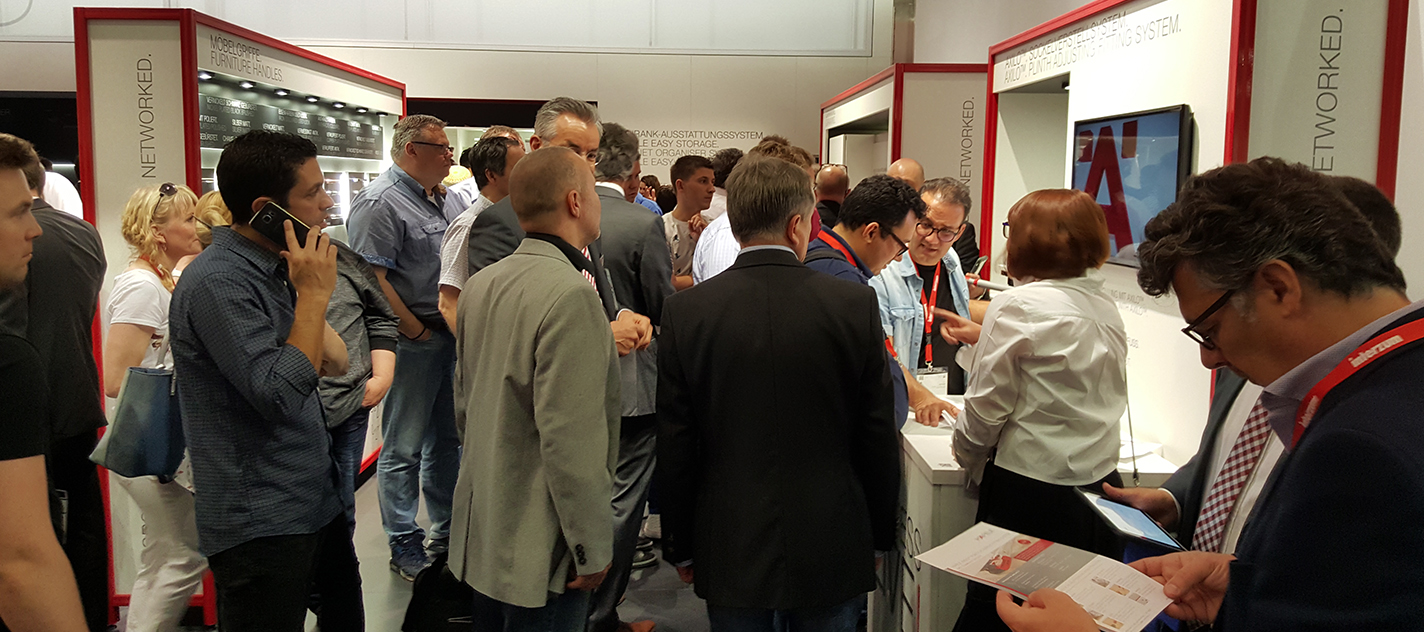 After all the excitement of the 4 day launch and buzz of mixing with the 69,000 industry visitors at the show we headed to Spain to experience some iconic art and architecture from the Guggenheim museum in Bilbao, the City of Arts & Sciences in Valencia to Picasso and Gaudi in Barcelona.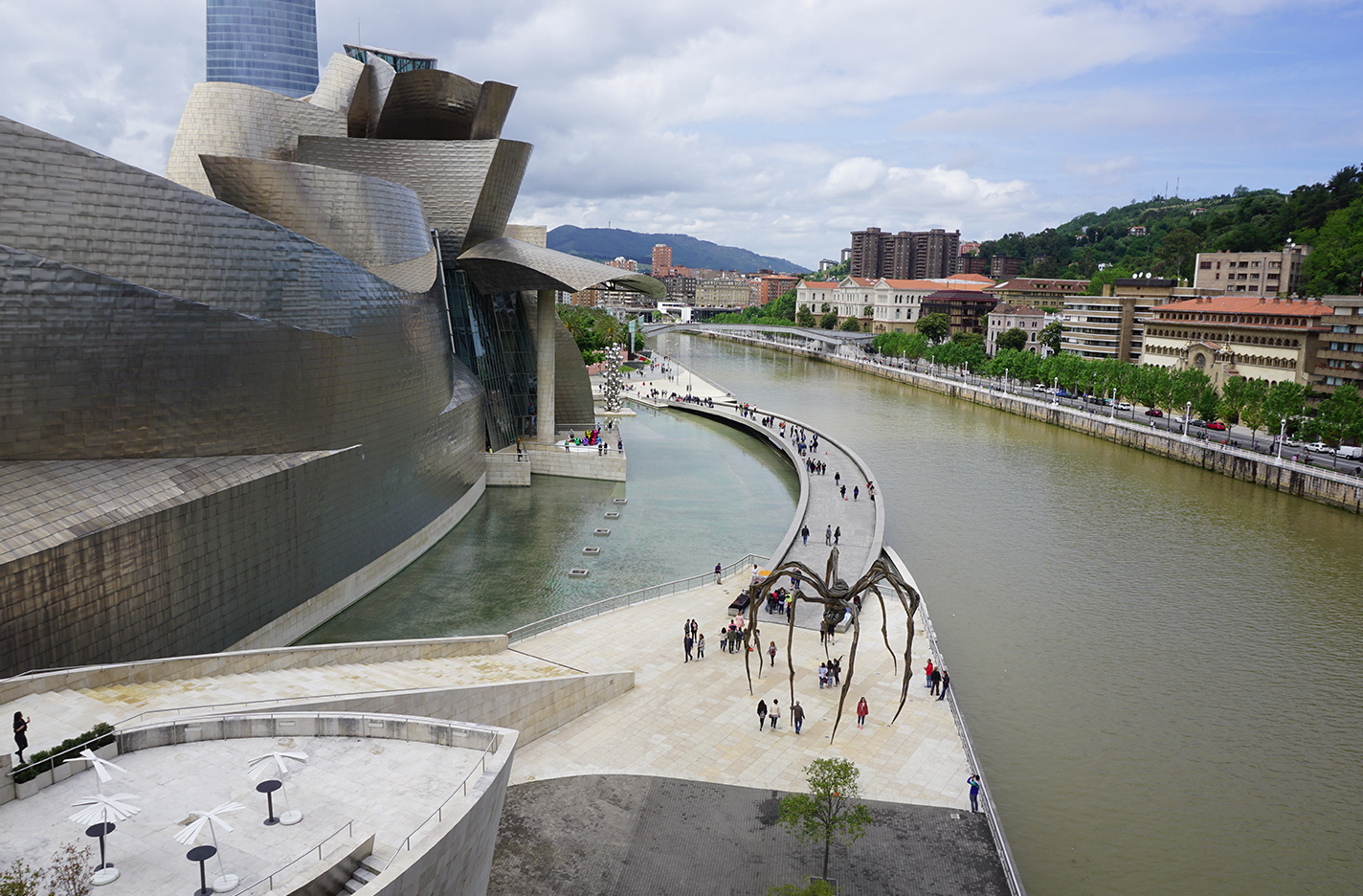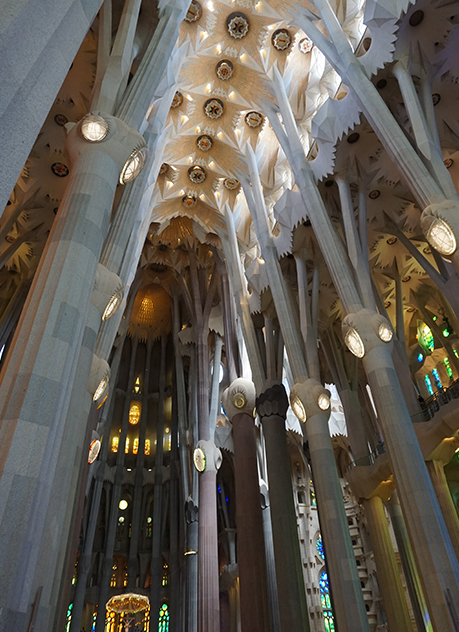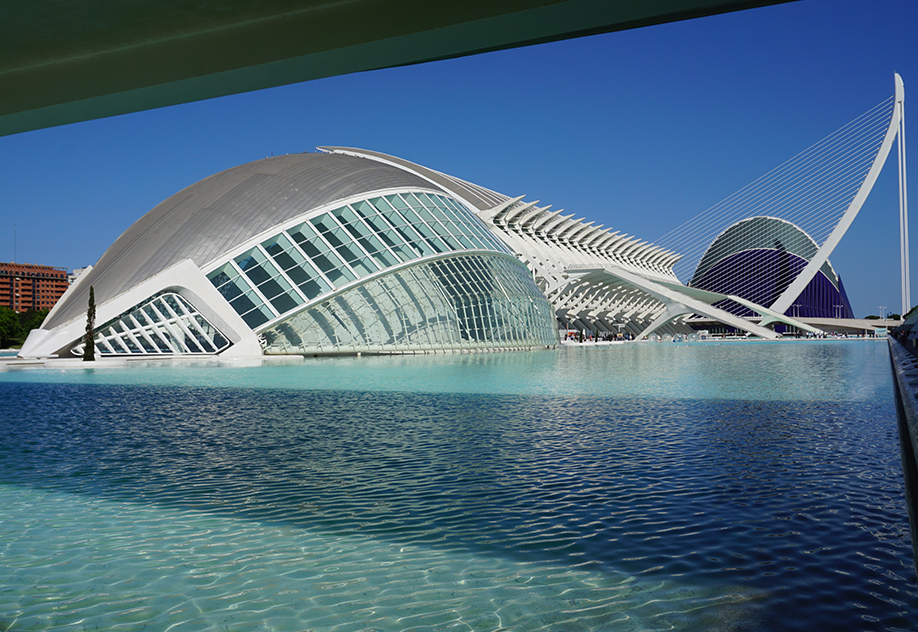 Dutch Design Tour
May 2017
With a Dutch lineage and close family ties in the Netherlands it was time to explore Dutch design in greater depth. To this end, we spent a day with Gijs Stork and Lilian Tilmans who organised visits to established Dutch designers and emerging artisans. It was fantastic to see the studios of these designers and artisans and to chat through their design philosophies and processes. We explored modern Dutch architecture and boutique design stockists. Gijs explained that design has always been a necessity in the Netherlands with even the emergence of bare land being a product of good design and engineering. This contrasts with New Zealand where the abundance of natural beauty is sometimes used to compensate for insufficient attention to built architecture and design. It re-emphasized to us that the opportunity to build is a privilege and one that should be used responsibly to enhance and contribute to the quality of urban and rural experiences.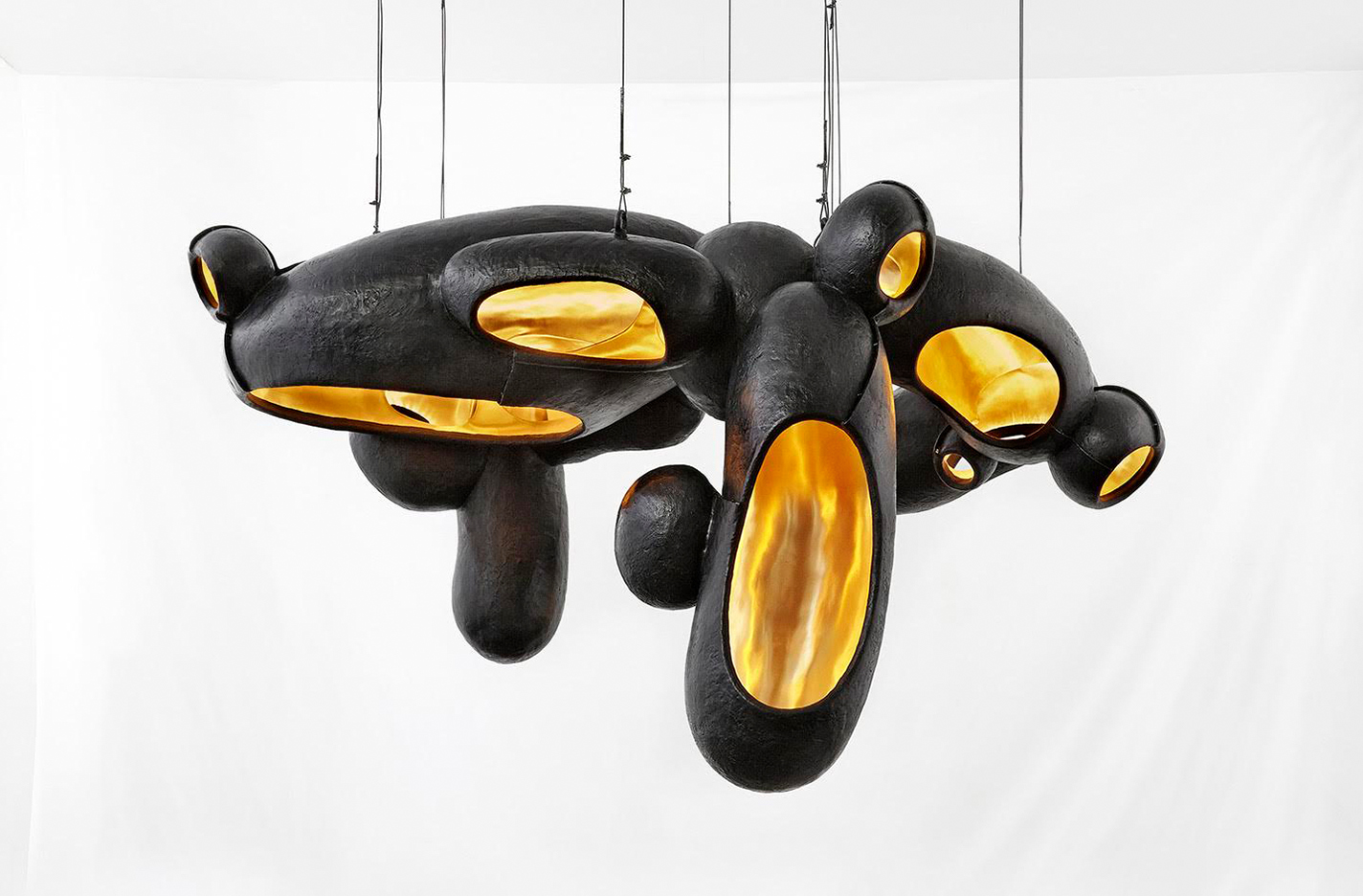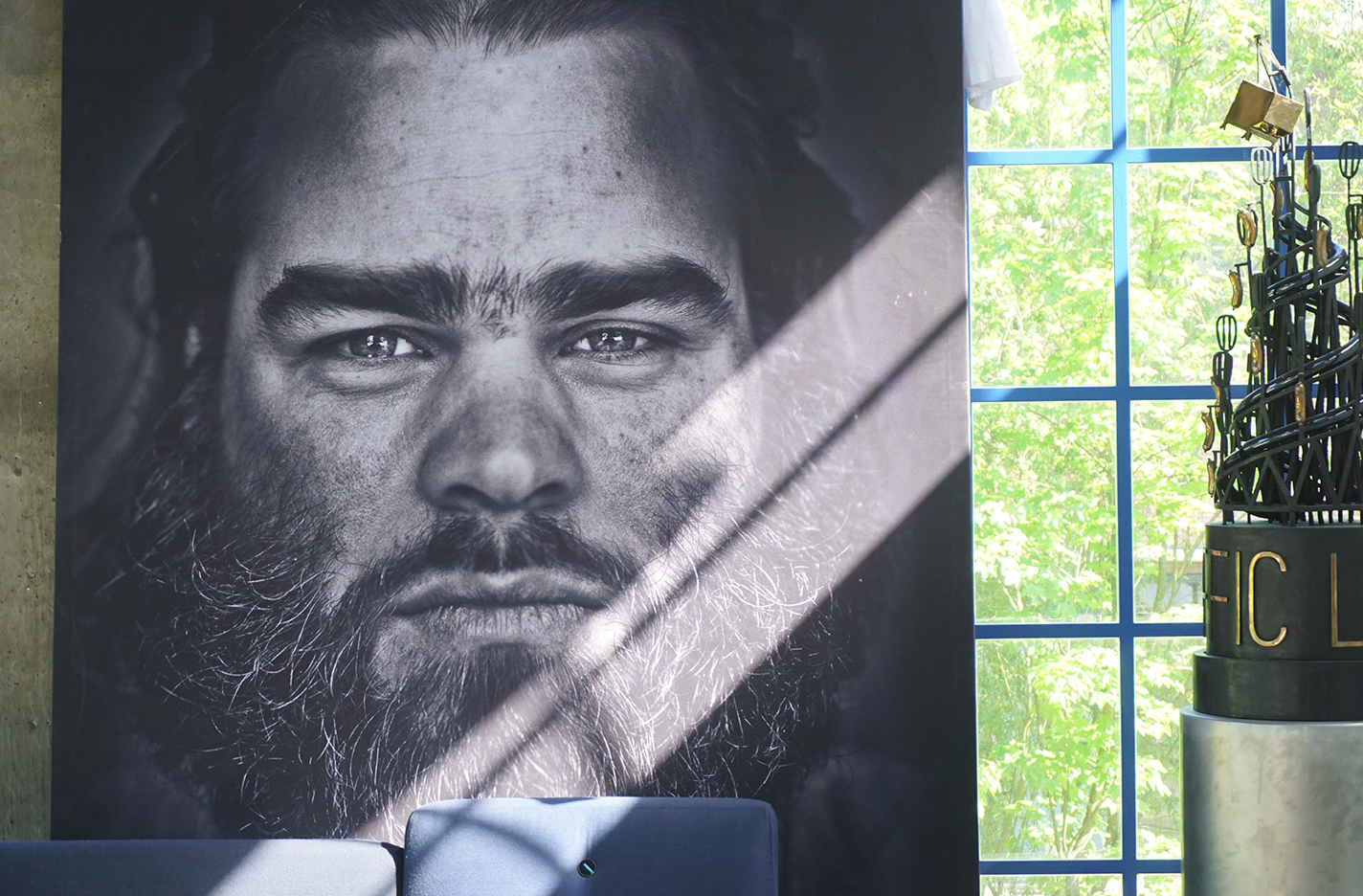 Frederik Molenschot's spectacular Studio Molen workshop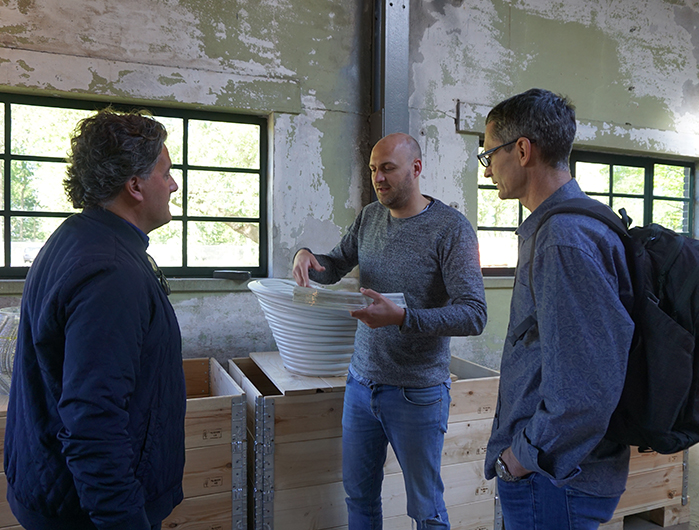 Dirk van de Kooij's lights and furniture from recycled materials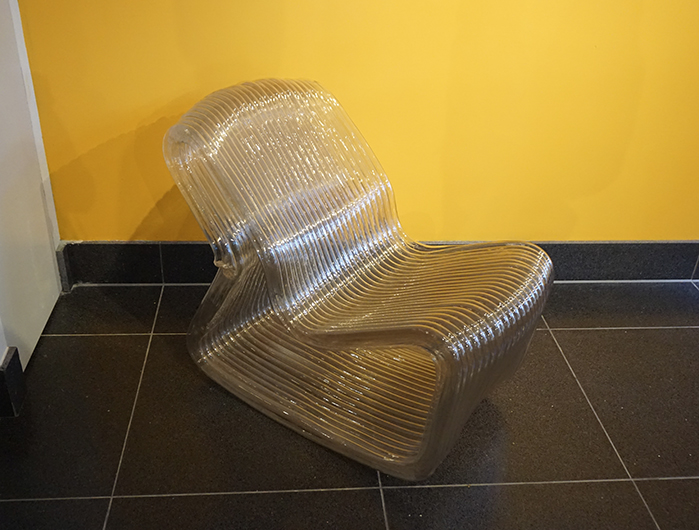 Gaggenau 333 Celebration
November 2016
To mark 333 years since inception, German appliance manufacturer Gaggenau treated top designers and appliance retailers to a spectacular dinner at Clooney Restaurant, put together by Gaggenau brand ambassador chefs: Ivan Brehm, Des Harris and Jonny Schwass. The sense of celebration was palpable despite being so far from the Black Forest where this esteemed brand began. Appliance choices are an integral part of kitchen design – AVÉORA has a network of top suppliers of high end brands to ensure you obtain the right advice and support for these important decisions.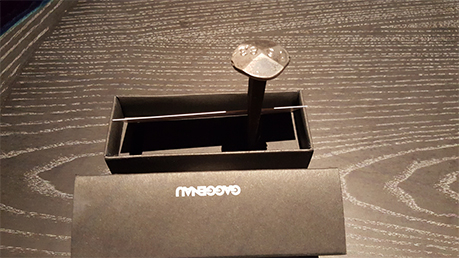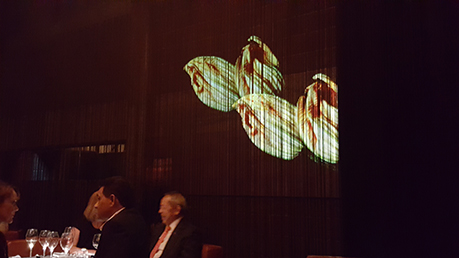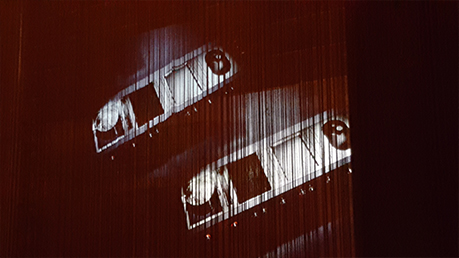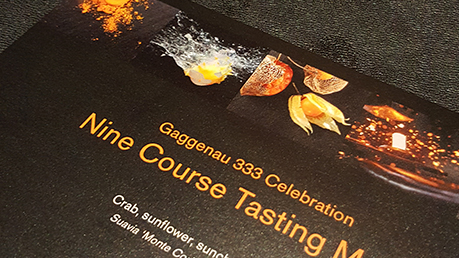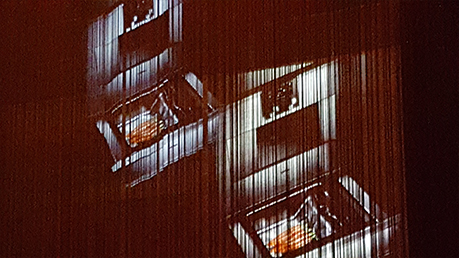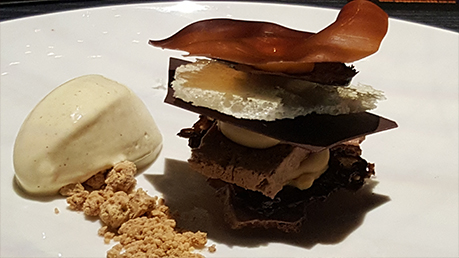 Eurocucina International Kitchen Fair and Salone del Mobile 2016
May 2016
The Directors of AVÉORA have recently returned from visiting the Eurocucina and Salone del Mobile show in Milan, Italy. The show is a culmination of the world's latest offerings and technology in kitchens and cabinetry and as ever, was a visual feast of detail and experimentation.
Key trends observed this year were:
-Use of black aluminium and steel profiles
-Heritage tiling
-Unseen hobs incorporated in to bench tops
-Lightweight stone finishes on cabinetry
-Continued incorporation of plants in to the kitchen environment.
Before returning to New Zealand we took the opportunity to visit the Mercedes Benz manufacturing plant, observing their process for delivering high end luxury products and then soaked up the art and historical details of Rome before heading back to incorporate our findings in to AVÉORA designs, systems and processes.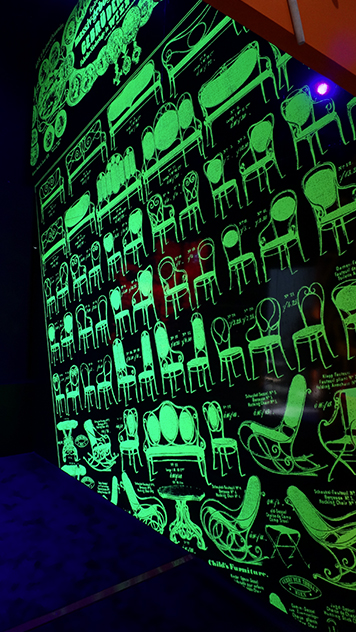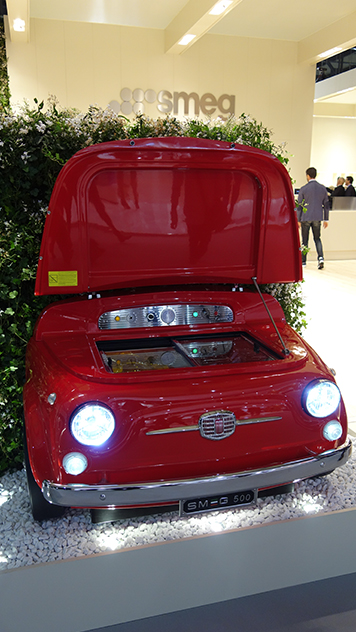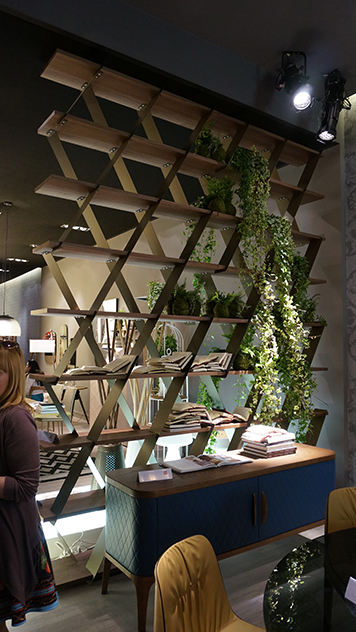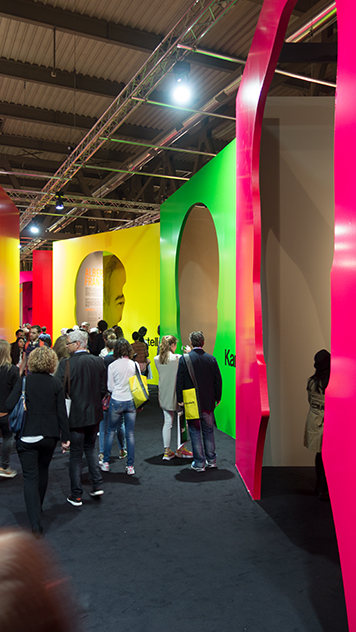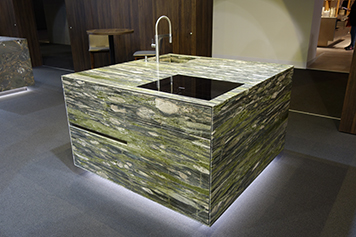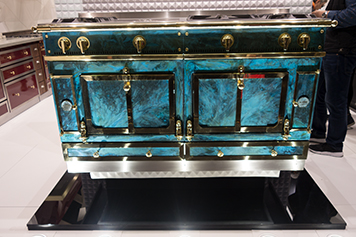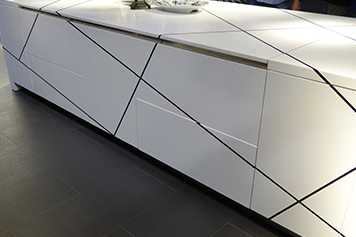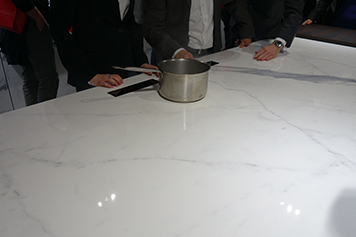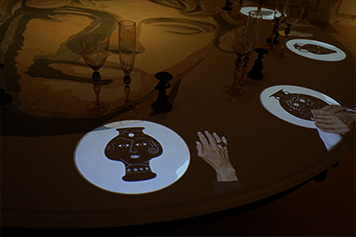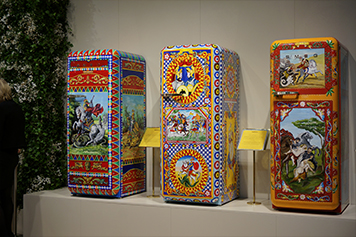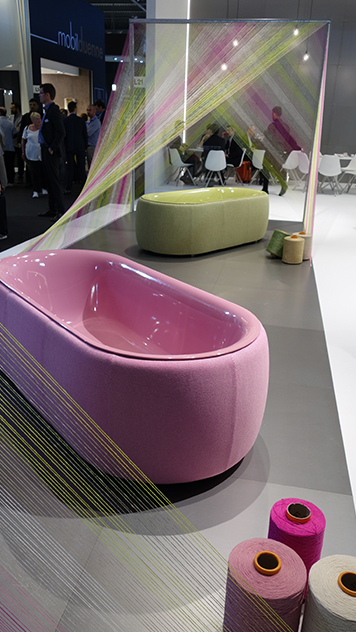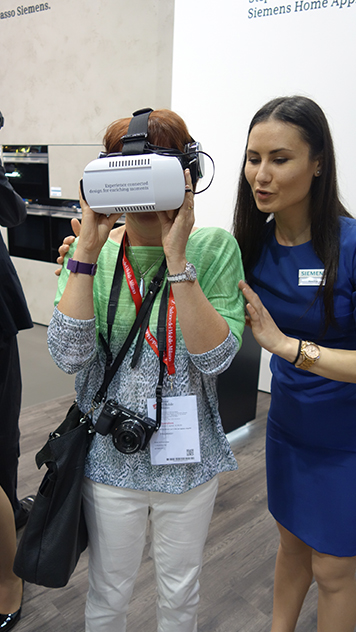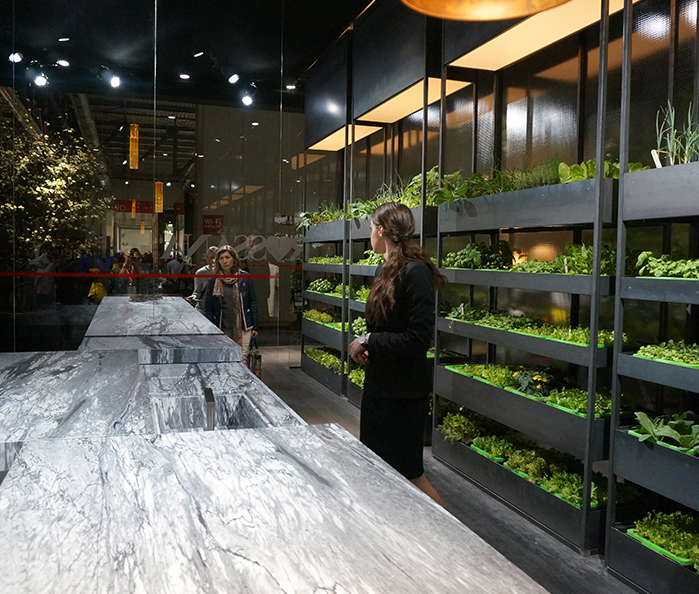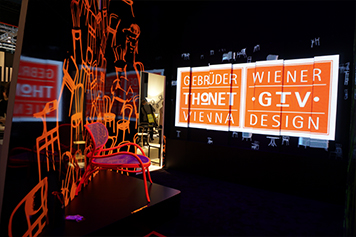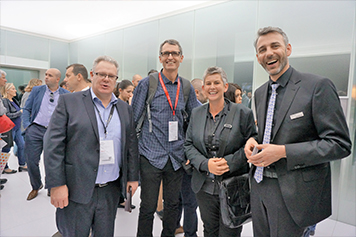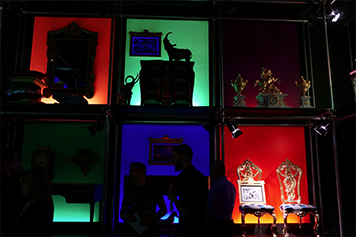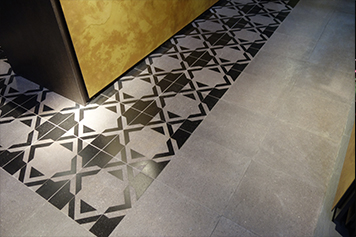 AVÉORA Fit-out in Supreme Award Winner – Registered Master Builder's Competition 2015
December 2015
AVÉORA is proud to be the primary designer and supplier of the kitchens and cabinetry for the Registered Master Builders House of the Year Supreme Award winning home in Mount Maunganui. Other awards received by the home and relevant to AVÉORA's work included the National Craftsmanship Award, the Regional Lifestyle Award for Kitchen and the Regional Lifestyle Award for Bathroom. This project involved close co-operation with the award winning builder, Shaw Builders Ltd and architect Brendon Gordon. The team is justifiably thrilled with the result.

Read the story in the House of the Year 2015 Magazine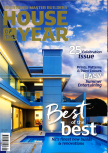 Announcing our New Premises…
December 2015
We are excited to announce that Number 1 Farnham Street, Parnell is the new home of AVÉORA Design Studio. The premises are currently under a staged conversion from a former residence to a sophisticated design studio and office.
You are most welcome to call our new phone number: +64-9-3744-591 to arrange a design consultation with Wim de Bruin, Principal Designer. Our display kitchens are located just around the corner at Kouzina showroom 155 The Strand, Parnell which is open retail hours.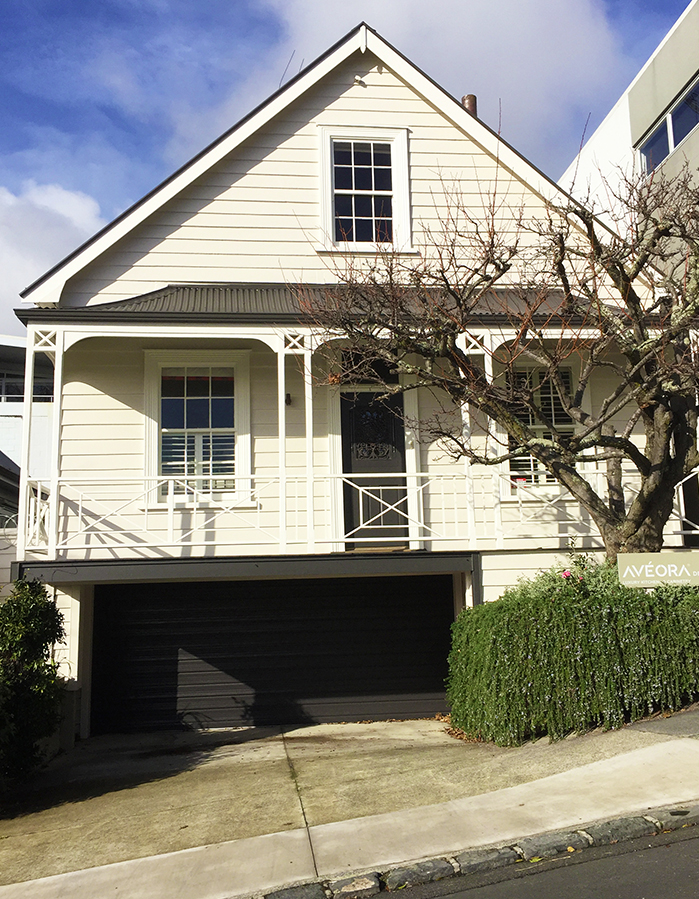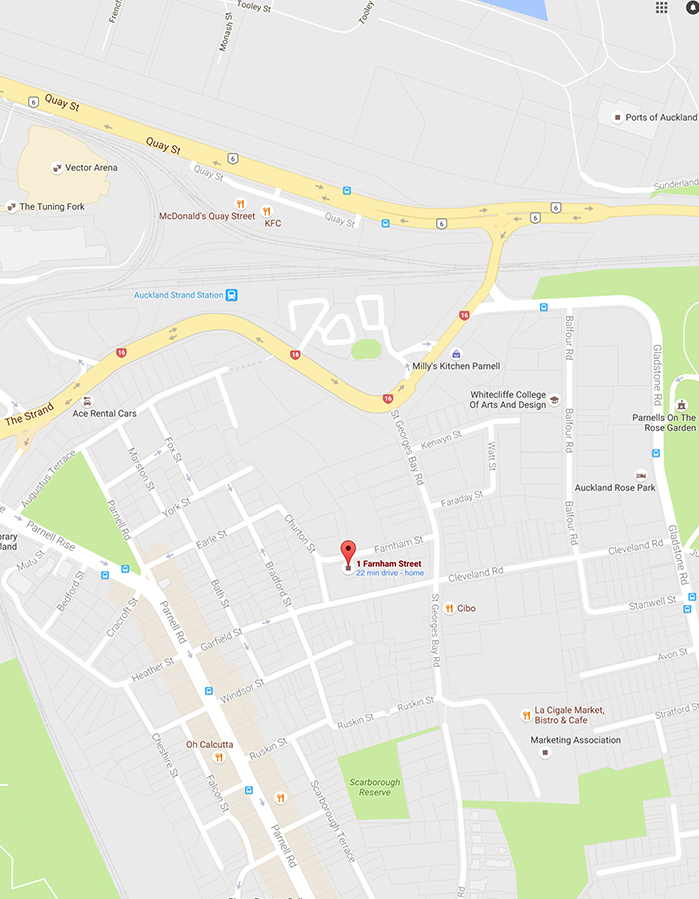 Interzum Cabinetry Hardware Technology Fair, Cologne, Germany
May 2015
Design possibilities are enhanced by technology which provides flexibility and options. With this in mind we headed to Interzum 2015 in Cologne to view the latest in cabinetry hardware innovations. Extensive halls packed with the tiniest of items from shelf studs to hinges- we trawled through thousands of offerings. We interacted with the designers and manufacturers of hardware, giving them feedback on our needs and receiving information on upcoming offerings and we've identified a few special offerings we hope to incorporate within AVÉORA product in future.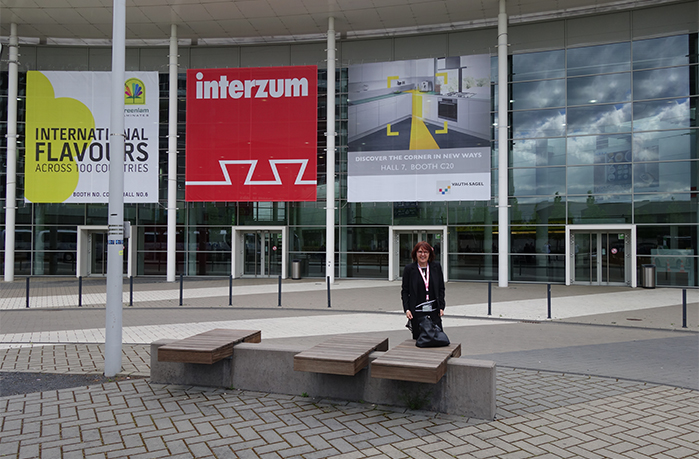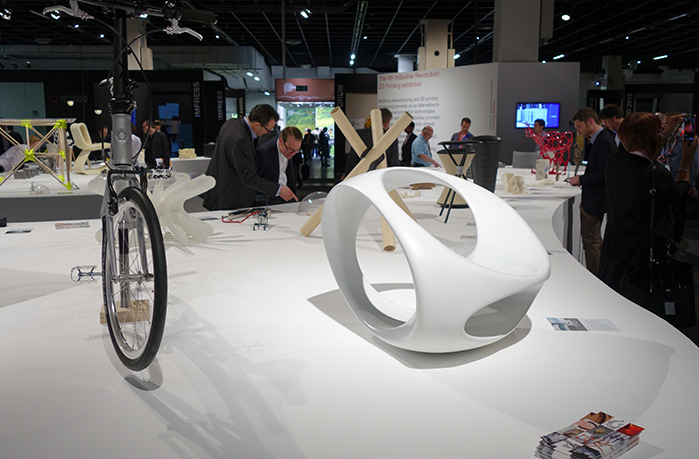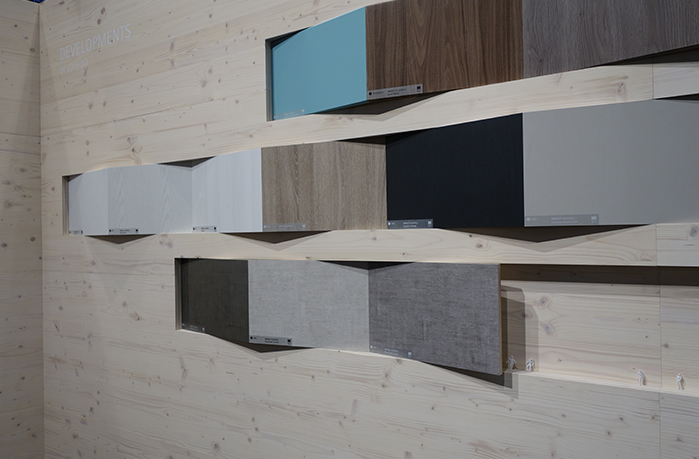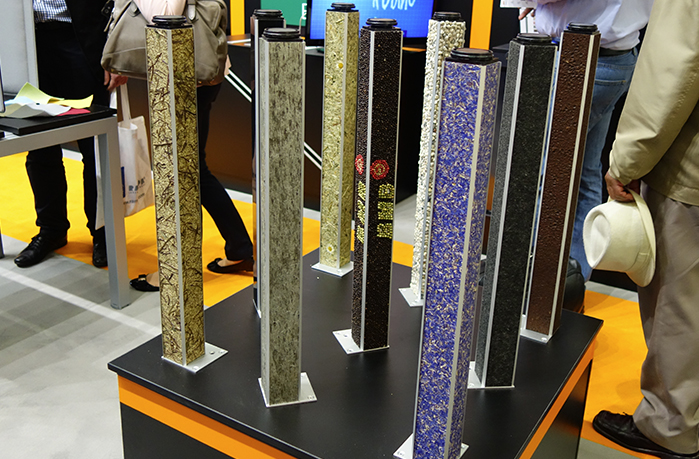 Dedicated focus on the AVÉORA Brand
May 2015
Twenty-one years after founding their highly regarded business de Bruin-Judge Furniture Ltd, Wim and Robyn have sold their manufacturing company to focus specifically on kitchen and cabinetry design for sophisticated homes and upmarket private retreats under the AVÉORA brand.

Wim and Robyn launched AVÉORA while running de Bruin-Judge Furniture and are looking forward to bringing their full vision for the brand to fruition.
The concepts embodied in AVÉORA are so tangibly exciting… As Robyn explained to architects and designers at the red-carpet launch of the brand in 2012…
"The goal of AVÉORA is not just to deliver a kitchen or fit out that has been manufactured and installed with precision. We want to deliver you and your clients a brand that is consistent with the architectural philosophies and styles of Australasia and the Pacific. We are not seeking to simply emulate foreign brands, but to build a unique brand that encompasses the best of global influences and fuses these with our knowledge of Oceanic lifestyles, materials and values" – © 2012 Robyn de Bruin-Judge
Visit to Sub-Zero Wolf – United States
October 2014
Kitchen design is about more than great cabinetry. Knowledge of appliance design and technology also play an important role in delivering the functionality and aesthetic clients want. That's why in October 2014 we took the opportunity to visit Chicago and Madison-Wisconsin as guests of the highly esteemed Sub-Zero Wolf appliance brand.
In Chicago we:
– Visited the first home of renowned architect- Frank Lloyd Wright.
– Developed our architectural knowledge on a river cruise hosted by the Chicago Architecture Foundation and
– Studied American style at the internationally renowned Merchandise Mart- a comprehensive interior design centre with over 100 showrooms.
Once in Madison we joined top kitchen designers and retailers from throughout the Asia-Pacific region. Together we undertook factory tours observing the blend of high tech and hand crafted processes that go in to making Sub-Zero refrigeration and Wolf cooking products. We were introduced to the latest design research and updates to both ranges, and even cooked our own lunch using the top end appliances in the sumptuous environment of the Westye F. Bakke Centre.
A New York stop over for two brief days gave a final chance to top up on all things design at the Museum of Modern Art, the Art District via the Highline and visiting showrooms in Soho.
Sub-Zero Wolf appliances are on display at Kouzina Appliances, 155 The Strand, Parnell where you can also view our AVÉORA display kitchens. Talk to us about incorporating Sub-Zero appliances in to your new kitchen plan.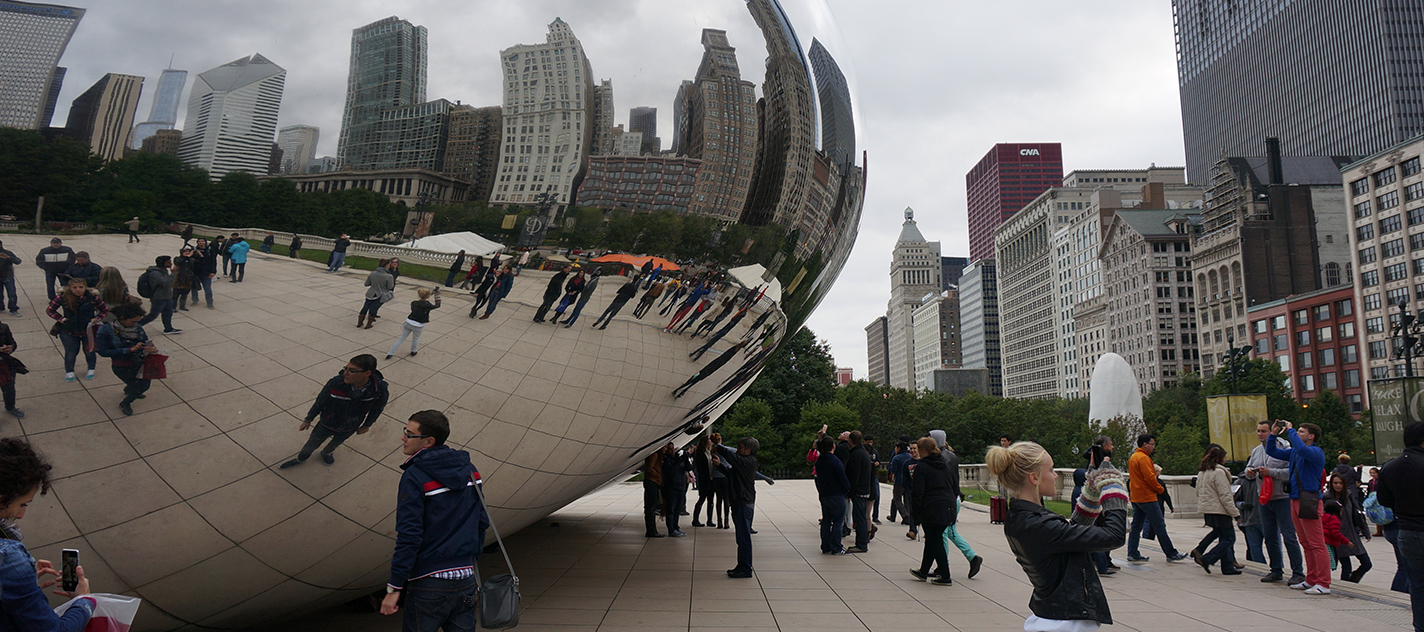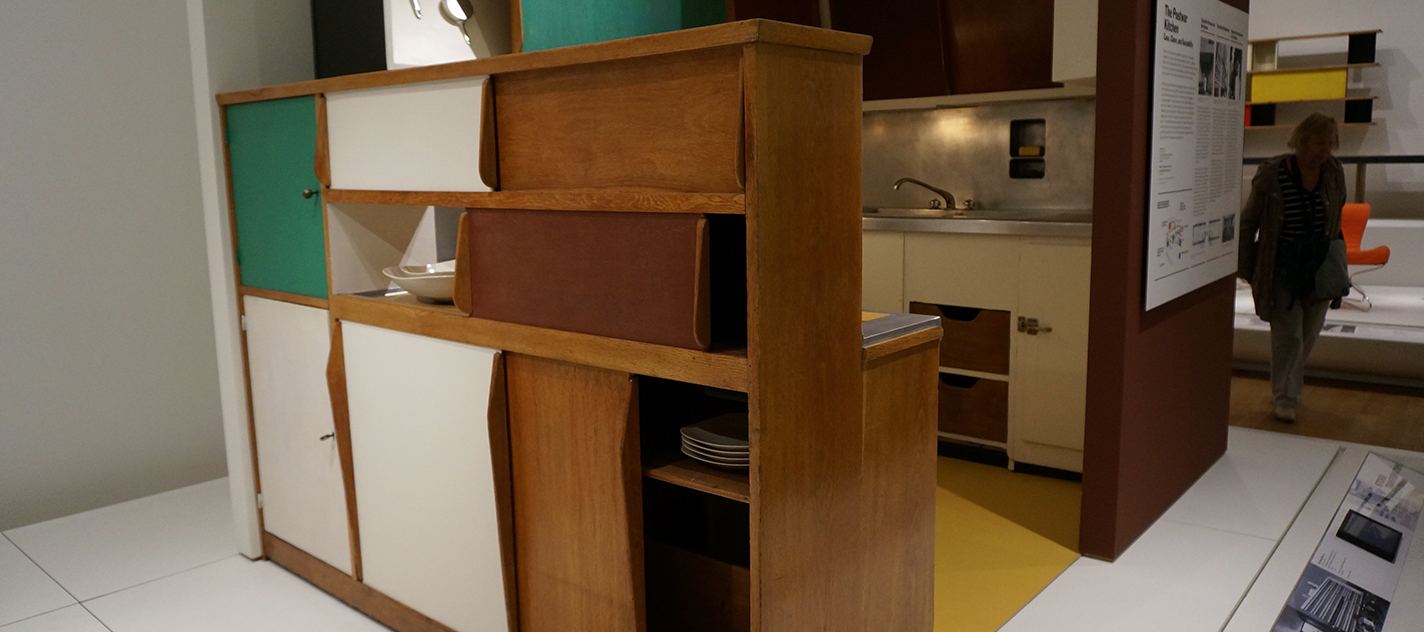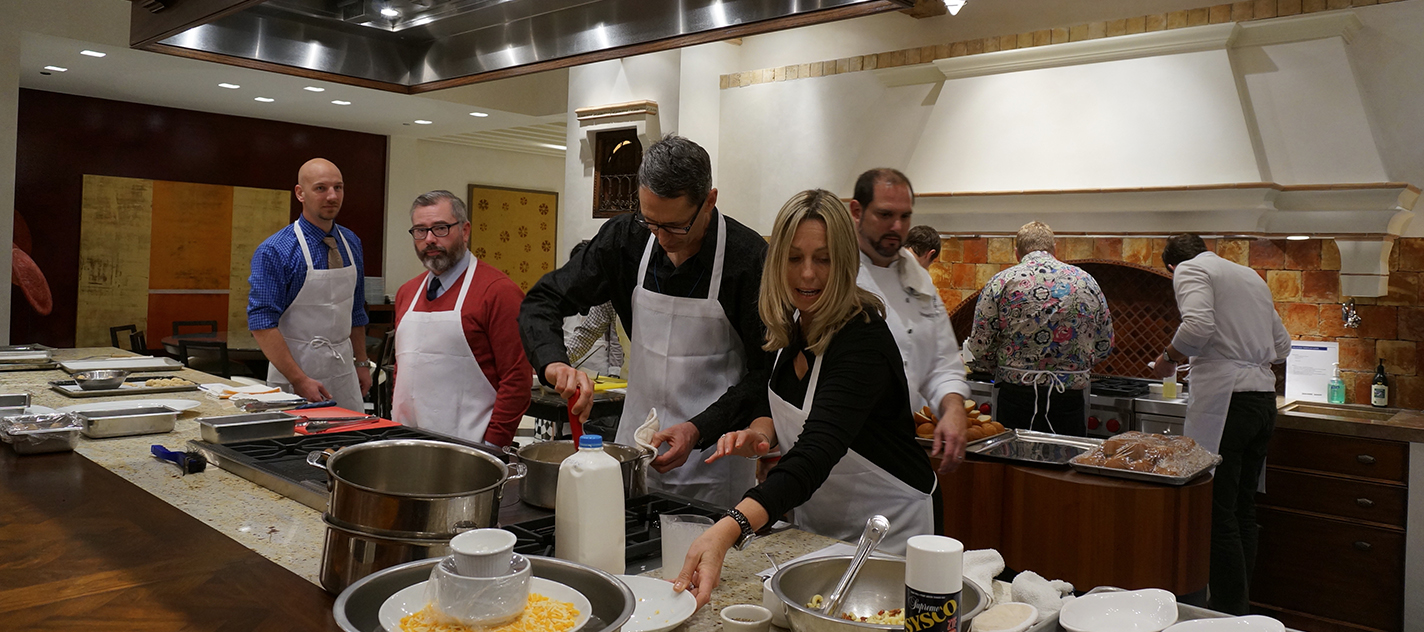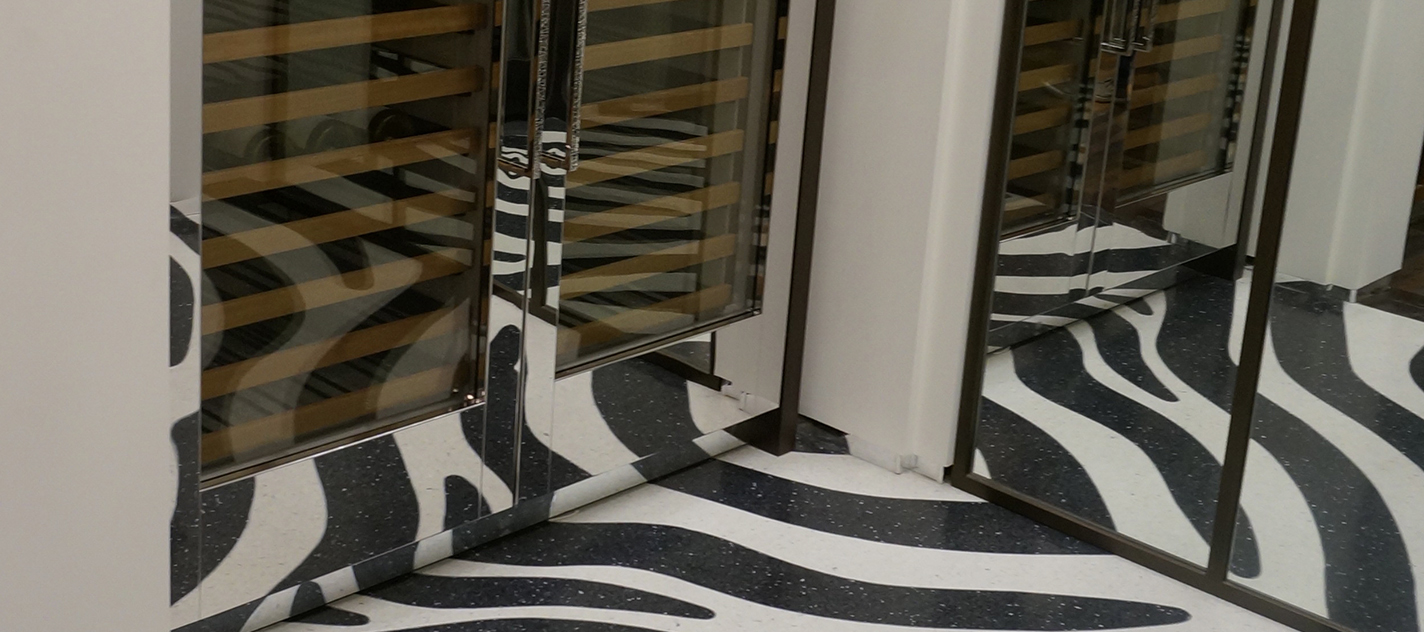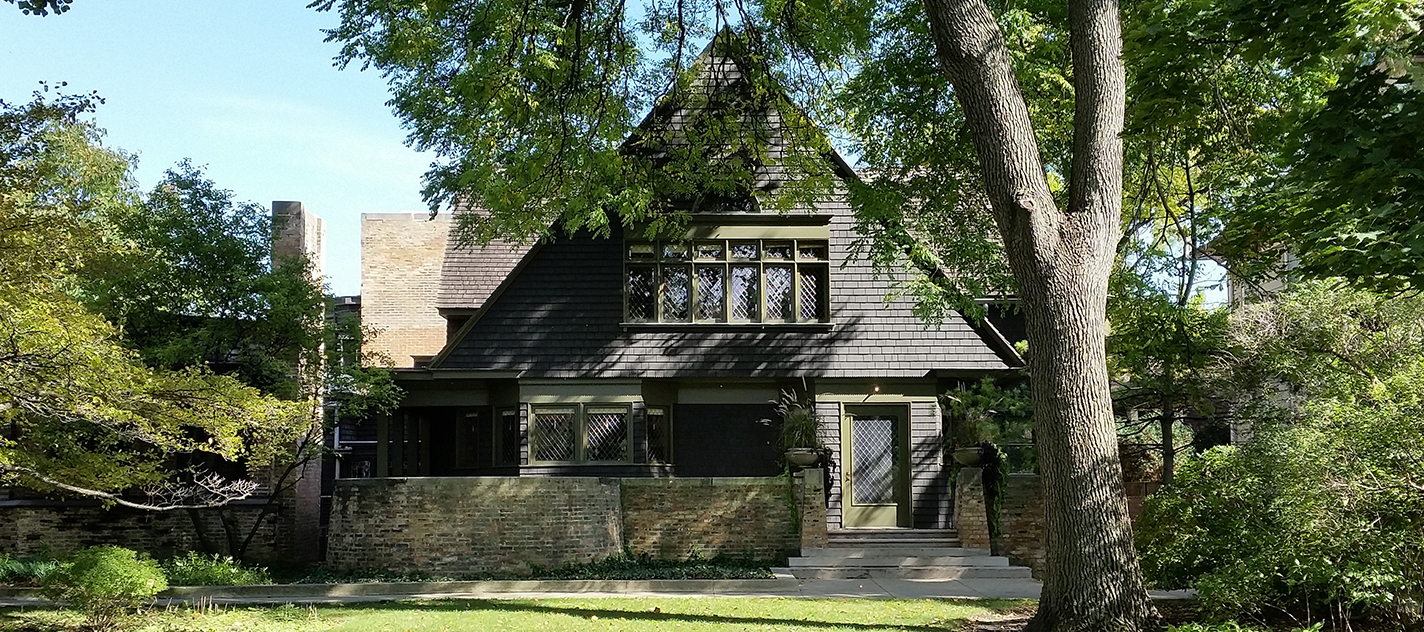 Simon Gault Cooking Demo in New AVÉORA Kitchen
July 2013
Simon Gault provided an entertaining evening for architects, designers and media at a cooking demonstration held in AVÉORA's luxury display kitchen at Kouzina Showroom, Parnell. The premier chef and Masterchef Judge ably showcased the convenience of the Schweigen rangehood , Insinkerator waste disposal and ISE hot tap against the backdrop of AVÉORA's customised splashback, benchtop and cabinetry. Guests savoured hors d'oeuvres and went away with a greater appreciation of how easy making great food can be in a well-planned kitchen equipped with the right appliances.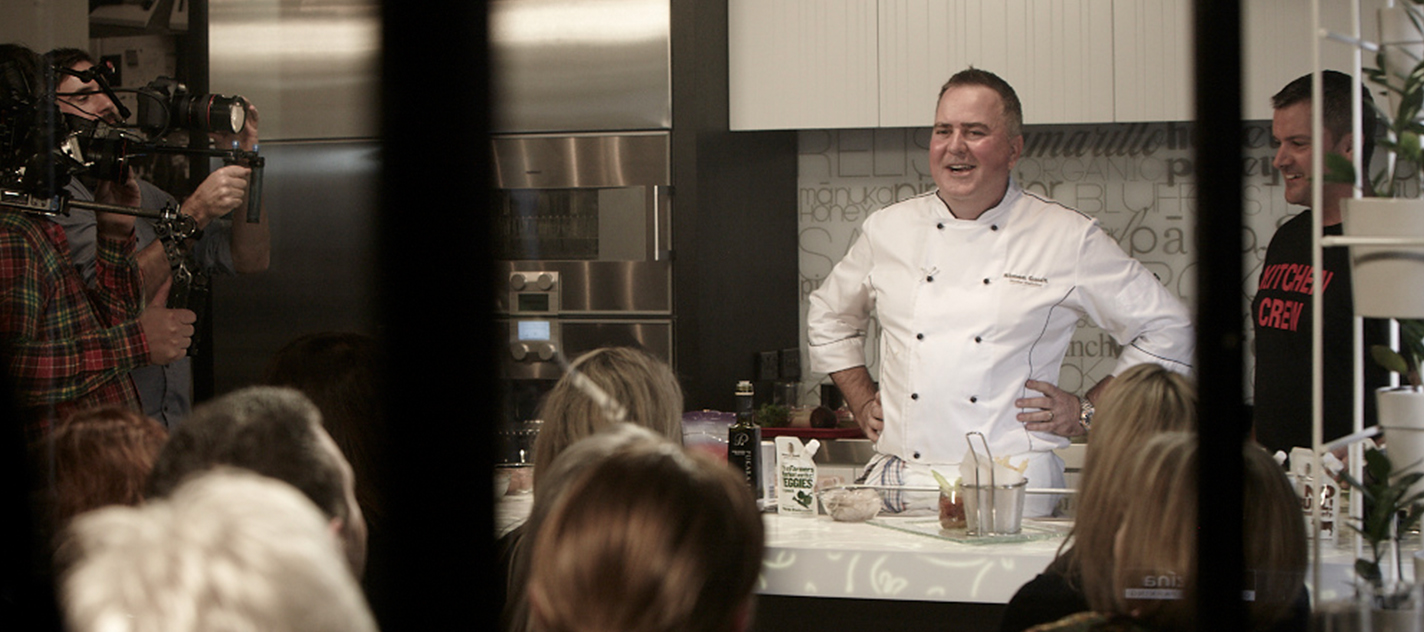 New Flagship Brand Launched – AVÉORA Luxury Kitchens and Residential Cabinetry
January 2013
Happy New Year! If you are planning a project for 2013 de Bruin-Judge has great news for you. The company recently launched a new flagship brand of luxury kitchens and cabinetry – AVÉORA, to a select group of New Zealand's top architects and interior designers. Contact us directly on +64 9 374-4591 or email us at design@aveora.co.nz;. If you prefer, your architect can design the kitchen or cabinetry and specify AVÉORA. This allows them access to our proprietary details and we will oversee the job to ensure the production standards are met. The new AVÉORA display kitchen can be viewed at Kouzina Appliance Centre, 155 The Strand, Parnell. Design consultations can be booked by phoning +64 9 374-4591 or emailing us from the Contact page.