Located in the heart of Ponsonby, this home is an oasis from city bustle. The owner requested a modern, black kitchen to replace the existing tired one from the 1980s. The challenge was to deliver a design that would fit in to the room without moving any walls, accommodate a thoroughfare to the rear yard and fit a wide array of cooking apparatus and ceramics. Subtle references to early kitchen styles such as open drawer fronts and shelving and the incorporation of lighter timber integrate this modern kitchen in to its wider villa context.
AVÉORA PURE
Kitchen and Cabinetry Design
Wim de Bruin
Photography
Mark Scowen Photography
Wim de Bruin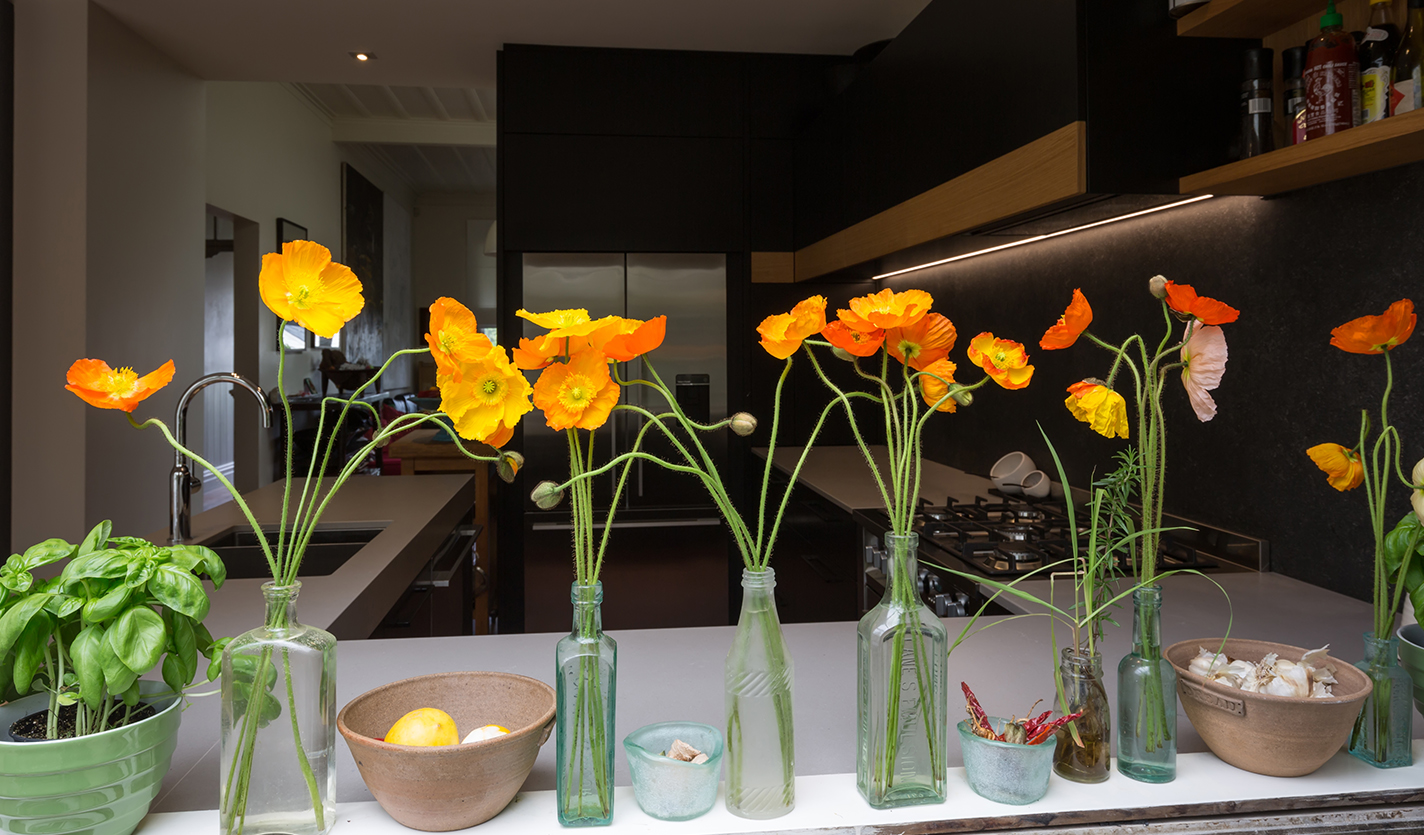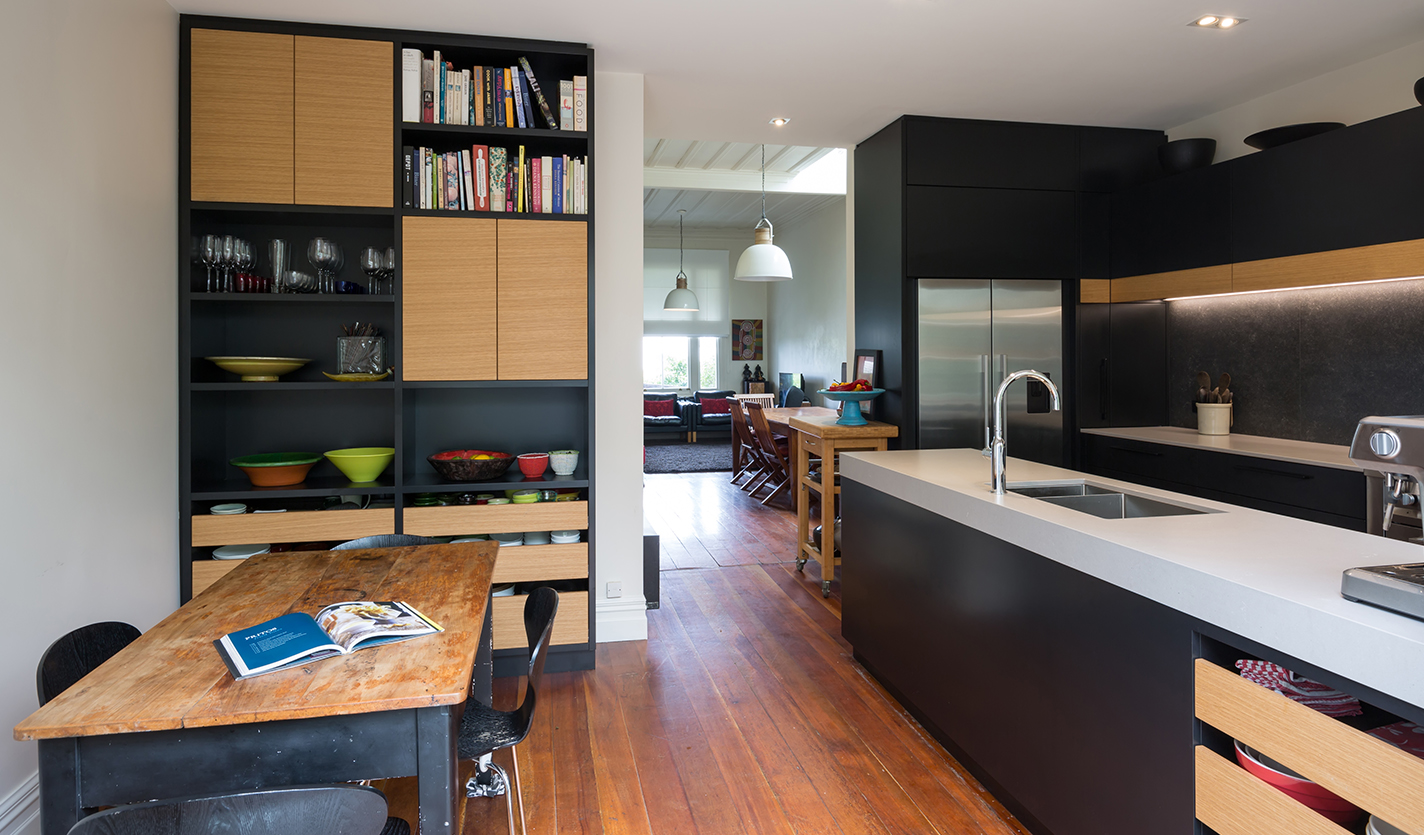 What has been really interesting is the number of people who have come into the new kitchen and asked where we got the extra space from, as the layout is actually exactly the same as the original kitchen. The sense of spaciousness is wonderful and gives me great joy.
(Home Owner, Urban @ Home.)